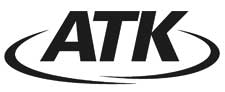 MINNEAPOLIS, Minn –-(Ammoland.com)- SHOT Show attendees can meet celebrities, view demonstrations and see the latest technologies from some of the most widely known and respected brands in the industry, including Federal Premium, CCI, Speer, RCBS, Alliant Powder, Champion, Weaver and BLACKHAWK!
ATK Security and Sporting is pleased to invite SHOT Show attendees to meet several industry celebrities at SHOT Show 2013.
Meet the Stars of A&E Network's "Duck Dynasty"
Stars of the hit series "Duck Dynasty" on A&E Network, Phil Robertson and the Duck Commanders have turned making duck calls in the Louisiana landscape into a multimillion dollar business while not forgetting what is most important: Family. The Duck Commanders will be in booth #14551 from 1 p.m. to 3 p.m. on Wednesday, Jan 16.
Visit With the Buck Commanders
The Buck Commanders, a deer hunting obsessed group of entertainers and athletes not afraid to show off their outdoor lifestyles, are led by Willie Robertson on the hit Outdoor Channel television show "Buck Commander." These men are some of the biggest names in their select genres and they are some of the most dedicated hunters you will ever meet. Select Buck Commander team members will stop by booth #14551 from 1 p.m. to 3 p.m. on Thursday, Jan. 17.
Meet the "Swamp People," Troy and Jacob Landry
CCI will welcome Troy and Jacob Landry, stars of the hit series "Swamp People" on HISTORY®, to booth #14551 each day from 10 a.m. to noon on Tuesday, Jan. 15; Wednesday Jan. 16; and Thursday Jan. 17. These entertaining and experienced outdoorsmen use CCI® ammunition every day to bring home their livelihoods from the Louisiana swamps.
See a World Record Shooter
Federal Premium® Ammunition and Champion® host legendary exhibition shooter and world record holder Tom Knapp on Tuesday, Jan. 15 and Wednesday, Jan. 16 from noon to 1 p.m. at booth #14551. Knapp shoots Federal Premium Ammunition and Champion targets at his entertaining exhibitions throughout North America.
From Big Screen to Big Show
Veteran actor Huntley Ritter stars not only on the big screen but in the hunting arena as host of "Huntley Ritter's The Outlanders" presented by Weaver® Optics on Sportsman Channel. Ritter will highlight booth #14551 from 1 p.m. to 2 p.m. on Tuesday, Jan 15.
Public Land Expert Randy Newberg
Randy Newberg, host of "Federal Premium Ammunition's Fresh Tracks with Randy Newberg," on Sportsman Channel entertains and informs audiences on how do-it-yourself hunts can succeed on public land accessible to all. He will be the special guest on Tuesday, Jan 15 from 2 p.m. to 3 p.m. in booth #14551.
Get the Story Behind the Impossible Shots
Tim Bradley has been entertaining crowds throughout the world with impossible trick shooting with his Benelli® shotgun and Federal Premium Ammunition. Bradley will visit booth #14551 on Thursday, Jan. 17, from 9 a.m. to 10 a.m.
Three Days of Tactical Demonstrations
Pro shooter Todd Jarrett travels the world competing in a multitude of shooting competitions as well as giving seminars on shooting skills and improving your drawing technique from a BLACKHAWK! ® holster. From 11 a.m. to noon and 2 p.m. to 3 p.m. each day on Tuesday, Jan. 15, Wednesday, Jan. 16 and Thursday, Jan. 17, Jarrett will host product and skills demonstrations on the BLACKHAWK! stage in booth #14562.
ATK SHOT Show 2013 Celebrity Appearance Schedule:
Tuesday, Jan. 15, 2013
10 a.m. – Noon Troy and Jacob Landry of "Swamp People"
11 a.m. – Noon Pro Shooter Todd Jarrett (BLACKHAWK! Stage)
Noon – 1 p.m. Exhibition Shooter and TV host Tom Knapp
1 p.m. – 2 p.m. Huntley Ritter star of "Huntley Ritter's The
Outlanders" presented by Weaver
2 p.m. – 3 p.m. Randy Newberg star of "Federal Premium
Ammunition's Fresh Tracks with Randy Newberg"
2 p.m. – 3 p.m. Pro Shooter Todd Jarrett (BLACKHAWK! Stage)
Wednesday, Jan.16, 2013
10 a.m. – Noon Troy and Jacob Landry of "Swamp People"
11 a.m. – Noon Pro Shooter Todd Jarrett (BLACKHAWK! Stage)
Noon – 1 p.m. Exhibition Shooter and TV host Tom Knapp
1 p.m. – 3 p.m. Duck Commander team members from the hit series
"Duck Dynasty" on A&E
2 p.m. – 3 p.m. Pro Shooter Todd Jarrett (BLACKHAWK! Stage)
Thursday, Jan. 17, 2013
9 a.m. – 10 a.m. Trick Shooter Tim Bradley
10 a.m. – Noon Troy and Jacob Landry of "Swamp People"
11 a.m. – Noon Pro Shooter Todd Jarrett (BLACKHAWK! Stage)
1 p.m. – 3 p.m. Buck Commander sponsored by Weaver Optics
2 p.m. – 3 p.m. Pro Shooter Todd Jarrett¬ (BLACKHAWK! Stage)