The most affordable handheld thermal viewer manufactured by ATN is available in 4 resolutions. Visit the ATN Booth #14973 at the 2013 SHOT Show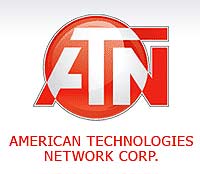 South San Francisco, CA –-(Ammoland.com)- American Technologies Network Corp., makers of military, law enforcement, security and outdoor night vision and thermal applications, have built upon the success of the OTS thermal imager system with the new, affordable, ATN OTS-X handheld thermal imaging viewer.
OTS-X Hand held Available in either 320×240 or 640×480 resolutions, the OTS-X has the option of 4 different interchangeable lens types to choose from, making it the most versatile viewer on the market. Fully digital, the OTS-X features a variable geometry display, a digital brightness control, color modes that include black on white, white on black and 5 other color settings; all accessible by an easy-to-use icon-based menu system.
The ergonomically designed OTS-X system is compact and lightweight, making it an excellent accessory for a sportsman's pack or kept in a law officer's patrol car. The viewer also features a 800×600 display with a latest VOx Vanadium Oxide Detector.
The new ATN OTS-X series of thermal imaging viewers is made in the USA and pricing starts at $3995.00 MSRP.
For more information on American Technologies Network Corp, visit www.atncorp.com. Visit Facebook to stay up to date on new products, images and promotions.
About American Technologies Network, Corp.:
Headquartered in South San Francisco, California, ATN is a leading manufacturer of precision optics that includes night vision, daytime scopes, thermal imaging and binoculars. With over 100 models and over 15 years' experience in producing precision optics, ATN offers the world's largest selection from 1st Generation to 4th Generation. www.atncorp.com