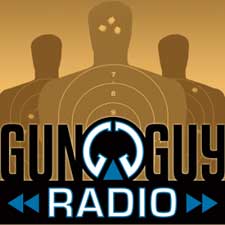 DeKalb, IL –-(Ammoland.com)- This week on Gun Guy Radio hosts Greg & Jake talk about trucks and gun storage solutions for your ride.
They discuss various mobile gun safes for full size, mid-size or compact trucks and SUVs. They also give some advice on the dos and don'ts of making a Craigslist budget purchase and the benefits of shopping there.
In addition to talking about trail friendly vehicles, they discuss different sizing options for gun safes to put in those vehicles.
Budget gun storage solutions as well as slide out storage and drive-train mods are also discussed. Bakken and Challand review happenings over the week and address listener feedback.
Continuing with the weekly Gun Guy Radio giveaway, they announce the winner of the Brownell's AR-15 Multitasker Tool II. Listen to the entire episode at http://www.gunguyradio.com/047/ or subscribe to the show on iTunes.
About Gun Guy Radio
Gun Guy Radio is an on demand talk show that stays positive and leaves out the politics. The podcast features a variety of popular guests that cover a wide range of topics that firearms enthusiasts crave. Each episode delivers entertainment, education and encouragement that expands firearm ownership and knowledge to the current and next generations. Gun Guy Radio releases every Sunday at 12:00 pm central time. Subscribe to the email list and listen via apple iTunes, Stitcher Radio or gunguyradio.com.
Contact:
Jake Challand, Producer/Host
email: [email protected]
Thank You,
Jake Challand
Producer/HostW: Gun Guy Radio
E: [email protected]
On Demand Talk Radio