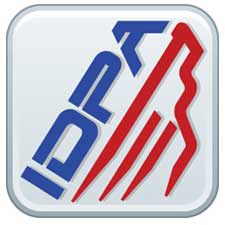 BERRYVILLE, Ark. –-(Ammoland.com)- Officials with the International Defensive Pistol Association (IDPA) announced that the organization has selected the U.S. Shooting Academy in Tulsa, Okla., to host the 2013 and 2014 IDPA National Championships.
The 2013 IDPA National Championships will take place September 19 thru 21 and are once again expected to draw over 300 of the sport's top shooters to compete in the pinnacle event of the IDPA shooting season.
"We're extremely pleased to once again partner with the U.S. Shooting Academy to produce IDPA's National Championship event.

The U.S. Shooting Academy is one of the finest shooting ranges in the country, boasting the kind of facilities infrastructure made for hosting large scale competitive shooting events," said Joyce Wilson, executive director for IDPA.
The U.S. Shooting Academy will host the IDPA Nationals for the next two years with the 2014 match planned for September 17 thru 20 of 2014. The U.S. Shooting Academy previously hosted the IDPA Nationals in 2010 and 2009.
IDPA headquarters will announce complete match registration details for the 2013 National Championships in the coming months. Companies interested in sponsoring the 2013 IDPA National Championships should contact Robert Ray at IDPA headquarters at (870) 545-3886.
For more information on IDPA, the IDPA National Championships or to get started in this fun and exciting defensive pistol shooting sport, visit www.IDPA.com. You can also connect with IDPA online by following @OfficialIDPA on Twitter, like ShootIDPA on Facebook, watch IDPA TV, or check for regular news and updates on the DOWN ZERO Blog.