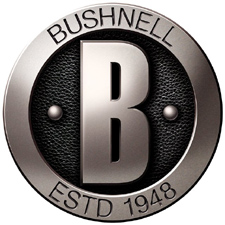 Overland  Park, Kan. (AmmoLand.com) – Bushnell Outdoor Products, an industry-leader in high performance sports optics and outdoor accessories for more than 60 years, has announced the hiring of Jason Slinkard as the product manager for Uncle Mike's and Uncle Mike's Law Enforcement.
Jason will be a responsible for managing all aspects of product development, from concept to commercialization, as well as product line management for both brands. He brings a great deal of experience in both law enforcement and product management to Bushnell, including seven years of experience at Midway USA, where he most recently served as product line manager for shooting supplies, self defense, knives and tools, and military gear.
Prior to joining Midway USA, Jason was a master patrolman and D.A.R.E. officer for the Warrensburg, Mo., Police Department. He has a bachelor's degree in criminal justice and security management from Central Missouri State University. In addition, Jason is an NRA certified pistol, rifle and shotgun instructor, NRA chief range safety officer, and holds several State of Missouri certifications.
"Jason's product management experience combined with his background in law enforcement will be beneficial for our organization and our customers," said Bushnell Outdoor Products senior product manager Vince Abrams.