Also, Enhanced Versions of the NOA XT4 Clip-on, MEPRO 4X Weapon Sight, and MEPRO M5 Red-Dot Sight.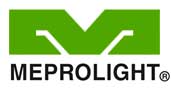 Or Akiva, Israel – -(Ammoland.com)- Meprolight – a leading manufacturer of electro-optic systems for armed forces, law enforcement agencies, and civilian markets – will present its expanded portfolio at the Shot Show, January 15-18 2013 in Las Vegas, Booth # 26513.
In addition to the introduction of the new NOA NYX 3X, the company's enhanced NOA XT4 thermal sight, the MEPRO 4X, and the MEPRO M5 Red-Dot electro-optical sight will make their first appearances at the Shot Show.
A new member of the NOA NYX Family, the NOA NYX 3X Un-cooled Thermal Weapon Sight with X 2.7 magnification, sustains the recoil of 5.56, 7.62 and 338 Cal. rifles. Less than 2.2 Ibs in weight, the sight is designed to meet the highest MIL SPEC requirements. With this new addition, Meprolight offers four distinct sights with different magnifications of 2X, 3X, and 7X for a variety of operational and tactical needs.
The NOA XT4 is a compact and lightweight dual-use Thermal Weapon/Surveillance clip-on. It is designed for Armed Forces and Law Enforcement Special Forces – providing easy thermal clip-on for mounting in-line with a combat 4x day scope or used as a handheld surveillance device.
The MEPRO 4X is a compact and lightweight (1.7 Ibs) combat 4x scope. Utilizing a quick release Picatinny adaptor, this MIL-STD sight provides five different brightness settings. The sight operates with a single standard battery and is equipped with a unique energy saver feature for extended operation.
The MEPRO M5 is a 0.7 lb lightweight MIL-STD, red-dot sight, specifically optimized for "both eyes open" shooting. An ideal solution for light machine guns, assault rifles, and sub-machine guns, the M5 features an enlarged 33 x 22 display and a 2-MOA red-dot aiming point with four variable brightness settings, and enables up to 8,000 hours of operation.
According to Benny Kokia, Director for Sales and Marketing at Meprolight, "We are very pleased to present once again, at this year's Shot Show, an expanded range of new sights. Our solutions are a result of our extensive investment in research and development, in order to continue to offer our customers in all sectors – Defense, Law Enforcement, and Civilian markets – a wider variety of solutions for all scenarios and operational needs."
About Meprolight
Meprolight designs and manufactures a wide array of electro-optical and optical sights, night vision devices, un-cooled thermal sights and devices, and is a world leader in night sights (Tritium sights) for armed forces, law enforcement agencies, and civilian markets.
For more information, please visit www.meprolight.com.