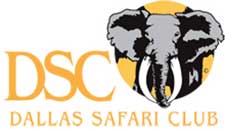 DALLAS TX –-(Ammoland.com)- Mirroring a national trend, Texas is seeing a surprising increase in hunters. Participation had been trending downward for years.
But new statistics show hunter numbers in Texas are now rising. An additional 46,000 Texans have taken up hunting in the past few years, representing 4 percent growth in the total number of hunters in the Lone Star State.
A group of Dallas-area hunters are hoping the additional popularity of their sport will translate to record attendance at the Dallas Safari Club (DSC) annual convention and expo, Jan. 3-6.
The event, tabbed for the Dallas Convention Center, is the first major hunting show of the year in the US. The 2013 edition is expected to draw 40,000 to 50,000 hunters from across Texas and around the world. Daily admission fees ($20 per person, under 12 free) help DSC award grants for wildlife conservation, youth education and other worthy projects locally as well as abroad.
DSC granted more than $1 million in 2012 thanks to a record convention and expo last January.
"Growth in hunter numbers is potentially good news for our event, but it's definitely good news for conservation overall because most funding for wildlife and habitat programs in the US comes from hunters," said Ben Carter, DSC executive director.
An estimated 1,147,000 Texans now are active hunters, the most of any state. Five years ago, Texas hunters numbered 1,101,000.
Nationally, 13.6 million hunters were counted in 2011, up from 12.5 million in 2006.
The DSC convention and expo is a hunter?s extravaganza with more than nine football fields? worth of opportunities for outfitted hunts and other adventures, gear, firearms, art, collectibles, entertainment, seminars and more.
Details are available at www.biggame.org.
Weatherby Foundation International recently announced that its prestigious Weatherby Award will be presented in conjunction with the DSC convention and expo beginning in 2014.
Sponsors for the 2013 DSC convention and expo include Orion, Sports Afield, Midway USA, Trijicon, The Hunting Consortium, Capital Farm Credit, Zeiss, The Wildlife Gallery, Ruger, Rock Island Auction Co., Sovereign Bank, EuroOptics, Rungwa Game Safaris, RBC Wealth Management, Yamaha, Blaser, Boyt Harness and others.
About Dallas Safari Club (DSC)
Desert bighorns on an unbroken landscape, stalking Cape buffalo in heavy brush, students discovering conservation. DSC works to guarantee a future for all these and much more. An independent nonprofit organization since 1982, DSC has become an international leader in conserving wildlife and wilderness lands, educating youth and the general public, and promoting and protecting the rights and interests of hunters worldwide. Get involved at www.biggame.org.