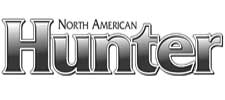 Minnetonka, MN –-(Ammoland.com)- Exclusively created for the more than 200,000 bowhunting enthusiasts in North American Hunting Club, the North American Hunter staff continues to release a special archery section for three issues in 2013: August, September and October.
North American Hunter is a member-exclusive magazine of the North American Hunting Club, the premier community for hunters and outdoor enthusiasts.
"Our bowhunting members are a significant, compelling group, and they have spoken on wanting more archery-exclusive content," said Gordy Krahn, Editor-in-Chief of North American Hunter.

"These issues have specially selected editorial features and fantastic bowhunting columns from our experts like Tom Miranda. Plus, our staff continues to dive into what's hot in today's archery market to ensure our members are the best-prepared group in the field."
Highlights include: bowhunting maintenance tips to ensure your gear is there for you when you need it; a roundup of the latest crossbows on the market; tips and tactics on bowhunting public land; why "girl" bows aren't just for girls; and top arrow penetration are discussed for today's bowhunter.
These issues will still be packed with regular columns and HuntingClub.com "Online Exclusives" that includes bonus content. Readers can easily navigate to "Online Exclusives" from the magazine with quick-access Web addresses or by scanning QR codes.
Join the North American Hunting Club FREE for the first 30 days and receive a digital copy of North American Hunter; just log onto HuntingClub.com.
About North American Hunting Club: With 550,000 enthusiastic members, North American Hunting Club—through its official publication, North American Hunter—strives to increase the hunting skills and enjoyment of Club members. The NAHC's mission is to serve as a one-stop source where avid hunters from across North America can satisfy all their hunting needs. The Club also acts as a vehicle through which hunters from all points of the compass can communicate—sharing success stories, photos and videos through the magazine, website and the social network. For more information on the NAHC, visit: HuntingClub.com.