Note to Live Viewers: You Must Hit Refresh or Reload on your browser for this webpage to start the live feed at the scheduled time.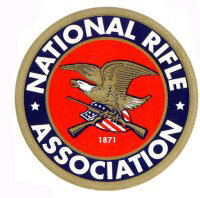 FAIRFAX, Va. –-(Ammoland.com)- Tune in tonight at 9:40 p.m. CT/10:40 p.m. ET for a live presentation featuring NRA CEO & EVP Wayne LaPierre.
His comments will include reaction from President Barack Obama's inaugural address.
You can view the broadcast right here on this webpage. (be sure and reload your browsers webpage to start the live feed at 9:35pm CT/ 10:35pm EST. )
As well as on the NRA Facebook page. It will also be streaming on NRA.Org, NRANews.com and the NRA News Facebook page.
NRA Executive Vice President and CEO Wayne LaPierre will react to the presidential inaugural address in a speech tonight at 9:40 PM CST/ 10:40 PM EST from the 56th Annual Weatherby Foundation International Hunting and Conservation Award Dinner.
This is the first in a series of public appearances, showing the NRA is going to stand and fight across American to protect gun owners from the rising siege on their 2nd Amendment rights.
You can watch a live stream of the speech tonight night on www.nra.org and follow @nranews for a live Twitter feed.
Don't forget to visit www.nrastandandfight.com and sign up to receive news about the Stand and Fight initiative.
About:
Established in 1871, the National Rifle Association is America's oldest civil rights and sportsmen's group. Four million members strong, NRA continues its mission to uphold Second Amendment rights and to advocate enforcement of existing laws against violent offenders to reduce crime. The Association remains the nation's leader in firearm education and training for law-abiding gun owners, law enforcement and the military. Visit: www.nra.org