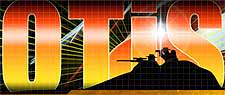 Lyons Falls, NY –-(Ammoland.com)- Otis Technology is proud to announce their fifth year of sponsorship for the sixth annual Warrior Appreciation Night, during the SHOT Show on the evening of January 17th, 2013.
An event raffle will be taking place to benefit seven worthy causes. All proceeds raised for each foundation will be presented at the Warrior Appreciation Night event.
Nearly $30,000 in firearms and accessories will be raffled off with proceeds to benefit our wounded warriors by contributing to these organizations: American Legion/Operation Comfort Warriors, Americas Mighty Warriors, Green Beret Foundation, Honored American Veterans Afield, Law Enforcement United, Lone Survivor Foundation, and V-SPANN.
Raffle tickets can be purchased online at https://www.uspsa.org/warrior/.
"Otis is proud to partner with the Warrior Appreciation Night. Our armed forces are an integral part of our lives and our business and we can't think of a better way to show our appreciation," remarks Brad McIntyre, Director of International & Government Sales.
The presenting sponsor of the Warrior Appreciation Night, the American Legion, will be in the Otis booth (#14213) on Tuesday and Wednesday. In conjunction with the Stars and Stripes Foundation, warrior celebrities will be in the booth, as well. These individuals include USMC Vietnam Veteran Scout-Sniper Chuck Mawhinney; Sergeant Major (Ret.) Jon Cavaiani; Retired Navy SEAL Commander Dick Marcinko; and Chief Warrant Officer (Ret.) Gary O'Neal. Show attendees are encouraged to stop by the Otis booth to support the American Legion, Warrior Appreciation Night, Stars & Stripes Foundation and meet these decorated veterans.
Otis Technology is known for manufacturing the most advanced gun cleaning systems available. The superior Breech-to-Muzzle design combined with unmatched quality has positioned Otis as the gun care system of choice with the US Military. Otis Technology is SMART GUN CARE.