NJ DEP OFFERS EASY AND FREE GUIDE FOR HUNTING AND FISHING SPOTS STATEWIDE. New Fish & Wildlife Application For Smartphones Now Available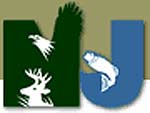 Trenton, NJ –-(Ammoland.com)- The Department of Environmental Protection has launched a new mobile phone application designed to provide information and technology to guide and enhance users' hunting, fishing and wildlife watching experiences, and to provide added safety and enjoyment for outdoor enthusiasts at all of New Jersey's wildlife management areas, state parks and forests, and other public open spaces.
"This is part of the Christie Administration's continuing effort to bring more people into our state parks and wildlife areas, to enhance offerings and make it easier and more convenient for our residents to enjoy the great diversity of fish and wildlife and outdoor recreation opportunities in New Jersey,'' said DEP Commissioner Bob Martin.
The free Pocket Ranger New Jersey Fish and Wildlife application is a cutting-edge mobile app that provides on-the-spot information on the state's fish and wildlife species along with extensive mapping of public open spaces, showing and providing site information on access points for hunting, fishing, boating and wildlife watching.
Pocket Ranger has social networking capabilities, and provides an advanced map-caching feature that allows users to continue to navigate even if mobile service is lost. In addition, advanced GPS technology allows users to keep track of where they are, how far they've gone and to mark favorite hunting spots, fishing holes or wildlife sightings.
The application also has a Friend Finder feature that allows users to keep track of the location of friends and family. As an added safety utility, Pocket Ranger has an alert feature that notifies select contacts of your GPS coordinates in the event of an emergency. The application has many other features including weather information, a real-time calendar of events, rules and regulations, and important permit and licensing details.
"This exciting new app, along with the State Parks app, provides our residents and visitors with great tools to make their outdoor experiences even more enjoyable and memorable,'' said Dave Chanda, DEP's Division of Fish and Wildlife director. "This application has features that are valuable to anyone interested in the outdoors in New Jersey from the novice sportsperson learning how and where to hunt and fish to the most seasoned wildlife watcher looking for rare species information."
In future versions of the app already under development, users will be able to submit rare species sightings and connect after a fruitful day in the field sharing, commenting, and comparing what they saw or harvested through online message boards, including a "trophy case'' for proud anglers and hunters.
The application is compatible with both Apple and Android mobile devices. Links for downloading either version are provided at http://www.pocketranger.com/apps/nj-fw/apps.php.
"Our expectation is for the Pocket Ranger Fish and Wildlife Guide to encourage a new generation of users to explore and discover all that New Jersey has to offer in the way of fish and wildlife related recreation," said ParksByNature co-founder and program coordinator Brett Melillo. "This robust mobile app will enhance the outdoor experience, raise awareness about New Jersey's incredible outdoor resources and help maintain the license revenues necessary to maintain and improve the state's fish and wildlife populations."
The DEP will receive a portion of advertising revenues generated by the application, which is being provided to the Department at no cost.