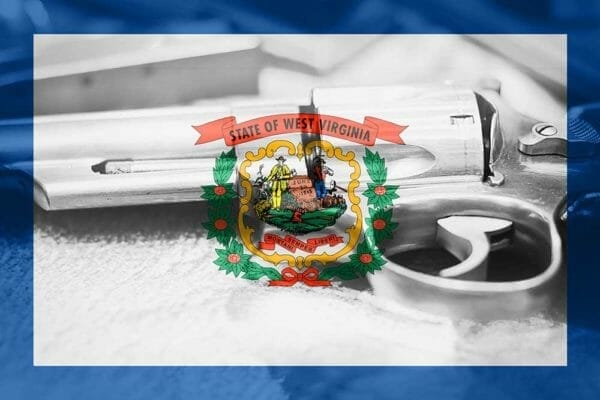 BELLEVUE, WA –-(Ammoland.com)- While the U.S. Senate held hearings on new federal gun control proposals, another prominent Second Amendment rights group joined the fast-growing Firearms Policy Coalition, noted managing director Brandon Combs.
In addition to the existing Coalition representation in Washington, D.C., California, Florida, Hawaii, Illinois, Massachusetts, New Jersey, and Texas, West Virginians now have the backing of FPC's innovative and dynamic cross-state gun rights advocacy platform.
"The West Virginia Citizens Defense League is pleased to partner with the Firearms Policy Coalition in the defense of our rights," commented WVCDL president Keith Morgan. "We recognize and support the need for nationwide cooperation in this critical fight."
Morgan's televised interview on The State Journal's "Decision Makers" program in mid-January became an internet sensation among gun rights activists and gun owners across the nation, receiving nearly 200,000 views since being uploaded on January 13.
"One thing is clear, and that's gun owners are taking a stand against gun bans no matter where they might reside," said Alan Gottlieb, chairman of FPC's national group Citizens Committee for the Right to Keep and Bear Arms. "People see through the outright lies of the gun-grabbers and know that the only real option is to fight back through real cooperation and hard work. No question about it, there's strength in numbers."

"It's exciting to see our Second Amendment advocate friends in West Virginia combining forces with those in other states, like Illinois and New Jersey, through the power of FPC's technology," explained Combs. "Hopefully other gun rights groups, especially those in key states like New York, Connecticut, and Colorado, take notice and realize that they don't have to go it alone any more. We're here for them."

"The Coalition is very much looking forward to working with Keith and the WVCDL membership to secure a strong right to keep and bear arms throughout the U.S."
Gun rights organizations interested in joining the Coalition should contact FPC at [email protected] or through the contact form at http://firearmspolicy.org/contact.
---
About FPC
Firearms Policy Coalition (firearmspolicy.org), a 501(c)4 nonprofit organization, exists to create a world of maximal human liberty, defend constitutional rights, advance individual liberty, and restore freedom. FPC's efforts are focused on the Right to Keep and Bear Arms and adjacent issues including freedom of speech, due process, unlawful searches and seizures, separation of powers, asset forfeitures, privacy, encryption, and limited government. The FPC team are next-generation advocates working to achieve the Organization's strategic objectives through litigation, research, scholarly publications, amicus briefing, legislative and regulatory action, grassroots activism, education, outreach, and other programs. FPC Law (FPCLaw.org) is the nation's largest public interest legal team focused on the Right to Keep and Bear Arms, and the leader in the Second Amendment litigation and research space.