NSSF Statement on Reed Exhibitions.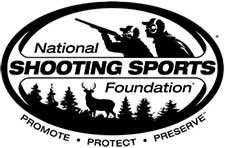 NEWTOWN, Conn –-(Ammoland.com)- The National Shooting Sports Foundation strongly disagrees with the decision of the Eastern Sports and Outdoor Show's management to disallow the display and sale of Modern Sporting Rifles (AR15) at its 2013 exhibition.
In our discussions with Reed Exhibitions, we have made this very clear.
While assuring us that all legally available firearms will be welcome at future Eastern Sports and Outdoor Shows, it was explained that this unfortunate decision was made in response to the planned actions of a single retailer that would have drawn significant unwelcomed media coverage at a time when firearms ownership is being assailed in the media. It is important to note that this year's show will continue to feature a wide variety of firearms.
However, it would be unfair to penalize the 1,200 exhibitors or the some 200,000 sportsmen and women who will attend the show by discouraging participation at a time when the hunting and shooting sports community needs to be united in the face of political challenges.
We urge industry exhibitors and attendees to participate in the Eastern Sports and Outdoor Show as planned and encourage attendees to visit the Reed Exhibitions booth at the show to share their concerns and to then enjoy the show.
About NSSF
The National Shooting Sports Foundation is the trade association for the firearms industry. Its mission is to promote, protect and preserve hunting and the shooting sports. Formed in 1961, NSSF has a membership of more than 6,000 manufacturers, distributors, firearms retailers, shooting ranges, sportsmen's organizations and publishers. For more information, log on to www.nssf.org.