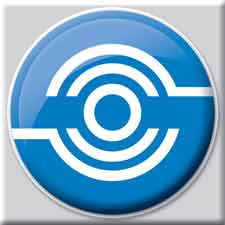 ACCOKEEK, MD –-(Ammoland.com)- Stoeger is pleased to introduce the Longfowler Series of 12-gauge double-barrel shotguns, available in both side-by-side (SxS) and over/under (O/U) models.
Designed with waterfowlers and long shots in mind, the Longfowler Series features 30-inch barrels and walnut stocks and forends that sport a weather-resistant stained oil-finish—the perfect complement to the matt-blued barrels and receiver. These guns are not only attractive, but also ready for rugged conditions.
Providing the performance advantage hunters expect from a gun that must face the challenge of fast-flying ducks and geese, the Longfowlers have the right balance and weight for a smooth, steady swing and reliable operation. This is what enables you to reach out to tag ducks and geese at the edge of the decoys with confidence.
The Longfowler SxS has the appearance of a classic "duck gun," embodying all the features of a traditional "fowling piece."
For those hunters who prefer the look and feel of a stack-barrel shotgun, Stoeger offers the Longfowler O/U, featuring the sight picture of a ventilated rib and the positive grip offered by a slimmer forend. The Longfowler Series barrels come with extended choke tubes for quick and easy changing, whether sitting in a blind or standing in flooded timber.
In either SxS or O/U configurations, the Longfowler Series provides a no-nonsense dependable waterfowler's gun that is balanced right for shots when it counts and will produce results without breaking the bank. These are shotguns you'll be proud to own and shoot.
COMMON SPECIFICATIONS: Trigger: Single Chokes: Ext IC & M Type of Sights: Brass bead Length of Pull: 14.5" Drop at Comb: 1.5" Drop at Heel: 2.5" Extractor MSRP: $449
For the latest news and product information visit www.stoegerindustries.com