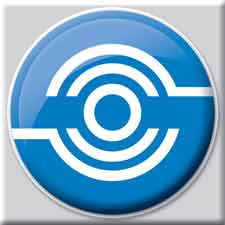 ACCOKEEK, MD –-(Ammoland.com)- Stoeger Airguns announces the introduction of an exciting new modern high-tech air rifle designed specifically for youths – the Stoeger X3.
This air rifle embodies a rugged ergonomic design and quality manufacturing.
The X3 is a single-shot air rifle chambered for .177-caliber pellets and shoots both alloy and hard-hitting lead pellets. It is powered by a fast and convenient break-action, spring-and-piston mechanism requiring only 16 pounds of force to cock. It has a single-stage trigger and is charged and ready to shoot with a single stroke of the muzzle-mounted ergonomic cocking handle.
Alloy pellets achieve a muzzle velocity of 550 feet-per-second (fps), while lead pellets leave the muzzle at 450 fps.
Like all Stoeger Airguns, the X3 incorporates an ambidextrous automatic safety, conveniently located at the rear of the receiver, thereby eliminating the need to place your finger near the trigger to operate the safety. This ensures that a young shooter will be able to safely handle and shoot the X3 and easily access the safety when appropriate. The X3 is fitted with a red
fiber-optic front sight and fully adjustable rear sight with green fiber-optic inserts for maximum visibility. These easy-to-acquire open sights are a great tool for teaching a beginner how to properly aim a rifle.
The new X3 features a 14 ½-inch rifled, blued-steel barrel with an integral dovetail scope rail on the receiver. The quality hardwood hunter-style stock is fitted with a non-slip rubber butt-pad, providing a 11 ¾-inch length-of-pull—just the right size for a young shooter to have fun safely and comfortably.
COMMON SPECIFICATIONS:
Caliber: .177
Barrel Length: 14.5 inches
Muzzle Velocity: 550 fps with alloy and 450 fps with lead pellets
Trigger: Single-stage adjustable
Stock: Hardwood
Stock Style: Hunter
Weight: 4.2 lbs
MSRP: $99
For the latest news and product information visit www.stoegerindustries.com