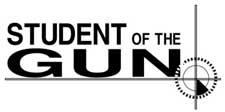 LUVERNE, AL –-(Ammoland.com)- Paul Markel has further discussion about the current supply and demand ammunition situation.
Lets look at the reasons for the shortages, including military contracts, federal government orders, flood of new gun owners plus you and each of your pals, all wanting more ammo.
It not a government conspiracy, it is just simple supply and demand. Ammunition manufactures just can not make enough ammo.
Paul Markel c 2012
Follow Paul Markel at Student of the Gun.com .