Award of Excellence for EL Range and Modular Spotting Scope.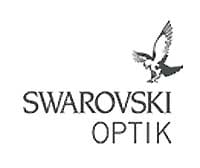 Cranston, Rhode Island –-(Ammoland.com)- SWAROVSKI OPTIK NORTH AMERICA, a subsidiary of the Austrian-based company, is proud to announce that their EL Range and ATX/STX Modular Spotting Scope were selected for Sporting Classics 13th Annual Award of Excellence in sporting optics.
Given out annually, Sporting Classics Award of Excellence honorees are chosen for their achievements in defining what a great sporting product should be.
Their craftsmanship, engineering and innovations have set higher standards than ever before.
Nominees for the award are submitted by Sporting Classics senior and contributing editors, and then finalized by the Sporting Classics staff. This year is special, as SWAROVSKI OPTIK is the first winner to be selected for this award based on two products.
Chuck Wechsler, Publisher and Editor of Sporting Classics said, "Our prestigious Award of Excellence salutes companies and individuals whose exceptional products and services are having a decided impact on our sporting lives. SWAROVSKI OPTIK has proven time and again to be one of the most innovative companies, not only in sporting optics, but in the entire outdoor industry. SWAROVSKI OPTIK has never wavered in its determination to research and develop top-quality products."

"These two awards are very special," says Dean Capuano, Director of Communications for SWAROVSKI OPTIK NORTH AMERICA, "Sporting Classics, its editors, its staff and most off all their readers know and expect the best product the sporting world has to offer, and we are very proud to continue our long-standing tradition of manufacturing the best optics on the market. It is also very humbling for our brand to be the first winner of multiple awards in the same year, a truly special achievement."
The Award of Excellence article, featuring SWAROVSKI OPTIK'S EL Range and ATX/STX Modular Spotting Scope, will appear in the March/April issue of Sporting Classics.