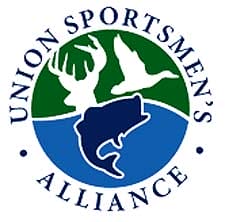 Columbus, OH –-(Ammoland.com)- There are groups that undermine and manipulate systems across America to end hunting, trapping and fishing.
These same "less-than-honest" groups also often then exploit wildlife and conservation issues in the name of raising dollars for their devious causes.
Here are a dozen organizations that have taken efforts in the past year to prevent you from hunting or trapping:
1. Humane Society of the United States (HSUS): After losing an effort to have the chairman of California's Game Commission removed because he went legally hunting for mountain lions in another state, HSUS then pushed legislation to end the hunting of bears and bobcats with hounds in California. HSUS has also threatened to sue to stop wolf hunting in the Western Great Lakes region. Shame on them.
2. Center for Biological Diversity: This group has repeatedly sued the federal government to end the use of traditional hunting ammunition through attempts to ban lead. This ban would also apply to fishing tackle and would affect all sportsmen and women. The group's information is based on flawed details about lead and bullets. The CBD is also working-and suing-to stop Western Great Lakes region wolf hunting seasons.
3. People for the Ethical Treatment of Animals (PETA): This radical animal rights group issued a request for its minions across America to break established hunter harassment laws. PETA urged followers to interfere with hunts by protesting, spreading human hair, and other unlawful acts.
4. Defenders of Wildlife: This group has been working to end wolf management in Wyoming and misguiding the public on the truth about overpopulated Yellowstone wolves. Defenders of Wildlife has filed a number of anti-hunting lawsuits and often seeks to recoup its legal costs for the suits from taxpayers.
5. Sierra Club: This group's board of directors worked for-and implemented-a policy officially opposing all trapping. The Sierra Club also tried to end a decades old elk hunt on public land in Wyoming.
6. The Fund for Animals: They have threatened to sue to halt established Western Great Lakes region wolf hunts after hunters and state game management supporters were successful in removing the long recovered wolves from the Endangered Species List. The have also filed a suit that would stop wolf management in Wyoming.
7. Howling for Wolves: A Minnesota-based group suing to stop wolf hunting in that state. The group claims that the Minnesota Department of Natural Resources didn't properly adopt the hunting season even though it went through the same process as other hunting seasons.
8. American Society for the Prevention of Cruelty to Animals: Supports laws to prevent keeping dogs in outside kennels (a standard practice across America). They have also filed a brief supporting the lawsuit aimed at shutting down wolf hunting with dogs in Wisconsin.
9. Western Environmental Law Center: A ring leader in a group of eight anti-organizations that want to ban wolverine trapping in Montana until the U.S. Fish and Wildlife Service (USFWS) determines if the wolverine will be placed on the federal threatened and endangered species lists. This is just another "backdoor" ploy to end all trapping.
10. In Defense of Animals: This anti-hunting group sued to stop bear hunting in Virginia, has called for a boycott of Alaska over its highly successful and sustainable wolf management program, strongly opposes wolf management in the Northern Rocky Mountains, and is pushing for a federal ban on animal testing for medical research.
11. Friends of Animals: This Connecticut-based group believes "hunting in all forms is unethical, socially unjustifiable and ecologically disruptive." The group worked against bear hunting in New Jersey, deer hunting in Connecticut, and against many science-based conservation programs. This group claims "hunting is an important cause of many deer/auto collisions… by inciting the deer to be incautious."
12. WildEarth Guardians: They earn a place on this shame list for working to ban trapping on public land in New Mexico. This group has also sued the federal Wildlife Services department over their wolf management program and has called on Congress to end funding for this important federal wildlife management entity.
Please spread the word on these anti groups. Your next hunting, fishing or trapping trip depends on it.
About:
The U.S. Sportsmen's Alliance is a national association of sportsmen and sportsmen's organizations that protects the rights of hunters, anglers and trappers in the courts, legislatures, at the ballot, in Congress and through public education programs. Visit www.ussportsmen.org.