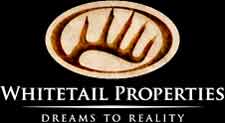 Pike County, IL. –-(Ammoland.com)- The dynamic group at Whitetail Properties is excited to announce a new addition to its family of real estate brands, Mineral Properties.
Mineral Properties is a dedicated website specializing in helping the investor understand the value mineral rights play in his investment strategy.
The team at Mineral Properties will deliver the same unparalleled service, integrity, uncompromising ethics and professionalism that it has built its family of brands on to help guide you through this valuable, but often risky transaction.
If you are looking to sell or buy all or a portion of your mineral rights, royalty interests, overriding royalty interests, or working interest, please visit MineralProperties. www.mineralrightsproperties.com
"We are always looking for improvements to meet the needs of our clients and feel dedicating resources to certain niche markets is a large step toward doing just that," Paul Sawyer, COO/CMO, says.
About
Located in Pike County, IL, Whitetail Properties is a national recreational real estate company. We recognize that buying or selling hunting, farm and ranch or waterfowl land as well as mineral rights is a major and important financial transaction to make. Our goal is to treat each customer with the highest level of courtesy and respect to ensure they are satisfied with every detail of their land experience. Whitetail Properties recruits and works with a select team of specialists of the most skilled, honest and hard-working recreational and agricultural land experts in the country. Whitetail Properties utilizes the popular award winning show, Whitetail Properties TV, appearing on the Sportsman's Channel to showcase the benefits of owning recreational real estate.