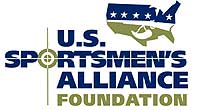 Columbus, OH –-(Ammoland.com)- On January 16th 2013, Dane County Circuit Court Judge Peter C. Anderson issued a favorable ruling for sportsmen in a lawsuit on the use of dogs in the state's wolf hunt.
This ruling paves the way for wolf hunting with dogs to take place next season.
In his ruling, Judge Anderson found that while the Wisconsin Department of Natural Resources (DNR) did have the authority to enact additional restrictions on hunting wolves with the aid of dogs, the Court did not have the authority to force the DNR to enact any additional restrictions. However, Judge Anderson is requiring the DNR to report back on whether or not it will enact any additional restrictions.
While the hunting portion of the ruling was welcomed by sportsmen, the judge also found the DNR's rules for training dogs to hunt wolves were invalid. Judge Anderson declared that the DNR didn't properly consider whether additional restrictions were needed when authorizing the dog training season. Judge Anderson stated that the DNR needed to more thoroughly consider placing additional restrictions on training.
"We're very happy Judge Anderson upheld the ability to use dogs during the wolf hunt," said Jeremy Rine, U.S. Sportsmen's Alliance Foundation in-house counsel. "However, we are disappointed with the training rule decision. We'll be further evaluating the ruling to determine our next steps."
The case started in April when a coalition of Wisconsin humane societies and several individuals filed a lawsuit seeking to prohibit the use of dogs in the wolf hunt. The coalition claimed that the use of dogs to hunt wolves violates Wisconsin's animal cruelty law despite the fact that the state's animal cruelty law clearly states it does not apply to hunting. The lawsuit also sought to force the Wisconsin DNR to enact strict rules on the use of dogs – rules that would make it nearly impossible to hunt wolves with dogs.
USSAF along with Safari Club International, the Wisconsin Bear Hunters, and the United Sportsmen of Wisconsin intervened in the case on behalf of sportsmen.
Photo by: Cryptowolfe, Flickr Creative Commons
About:The U.S. Sportsmen's Alliance is a national association of sportsmen and sportsmen's organizations that protects the rights of hunters, anglers and trappers in the courts, legislatures, at the ballot, in Congress and through public education programs. Visit www.ussportsmen.org.