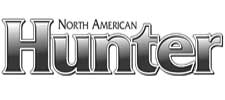 Minnetonka, MN – -(Ammoland.com)- Are you chasin' tail (turkey tail that is) this spring break?
Then you won't want to miss the February/March issue of North American Hunter as Editor-in-Chief Gordy Krahn heads to the tropics of Mexico to try and complete his World Turkey Slam, and Senior Editor Luke Hartle pursues song birds of the South—Louisiana gobblers!
And the entire NAH staff is back from Las Vegas for the 2013 Shooting, Hunting and Outdoor Trade (SHOT) Show. Don't miss this in-depth look via exclusive video and content into the largest show in the outdoor industry by logging onto huntingclub.com/SHOT2013
North American Hunter is a member-exclusive magazine of the North American Hunting Club, the premier community for hunters and outdoor enthusiasts.
"Whether you are a casual hunter or a feather-chasing fanatic, there's never been a better time to become a turkey road warrior. With populations at all-time highs and public ground opportunities available in nearly every state, all that's required is a little planning and desire," said Gordy Krahn, Editor-in-Chief for North American Hunter.
Along with Krahn's adventures for his turkey slam, articles in this month's issue include: "You Call the Shots" where you get to decide if the shot used in the conditions presented is accurate; NAH Online Editor Josh Dahlke candidly portrays how your deer hunting future is in your hands with "Take Control of Your Deer Destiny," and Scott Bestul explores how chainsaws are the best technique for land management in "Chainsaws—A Deer's Best Friend."
Plus, NAH is proud to honor the newest member to be named NAHC Mentor of Year: Matthew "Herk" Marsh. Read about Marsh's nomination and contributions to the outdoor community. Finally, visit Jeff Foxworthy's column, "Parting Shots" with his latest adventure on a "friendly" jaunt to the Northwest Territories of Canada.
Besides the massive SHOT Show videos and context found on HuntingClub.com "Online Exclusives," readers should turn to page 4 to welcome NAH's newest blogger, Al Voth. Al will post weekly in his "Predator Professor" blog providing members with the latest tips and gear for predator and varmit hunting.
Readers can easily navigate to "Online Exclusives" from the magazine with quick-access Web addresses or by scanning QR codes.
Join the North American Hunting Club FREE for the first 30 days and receive a digital copy of North American Hunter; just log onto HuntingClub.com. In the January digital issue, the focus is on varmit and predator hunting. Read about the latest in fur hunting rifles and how technology is boosting predator optics.
About North American Hunting Club: With 550,000 enthusiastic members, North American Hunting Club—through its official publication, North American Hunter—strives to increase the hunting skills and enjoyment of Club members. The NAHC's mission is to serve as a one-stop source where avid hunters from across North America can satisfy all their hunting needs. The Club also acts as a vehicle through which hunters from all points of the compass can communicate—sharing success stories, photos and videos through the magazine, website and the social network. For more information on the NAHC, visit: HuntingClub.com.