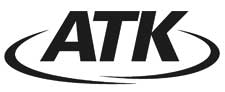 ARLINGTON, Va. –-(Ammoland.com)-ATK (NYSE: ATK) announced today that Jay Tibbets will serve as senior vice president and interim president of the company's Sporting Group, effective Feb. 1, 2013.
He replaces Ronald P. Johnson who resigned from ATK on Jan. 31, 2013.
Mr. Tibbets is ATK's senior vice president for business development, overseeing both domestic and international market expansion strategies. He currently serves on the board of directors for American Ordnance LLC, an ATK joint venture, and on the board of trustees for the National Defense Industrial Association. Mr. Tibbets joined ATK in 2000 and has led various strategy and business development organizations in support of ATK's strategic growth initiatives.
"Jay is a strategic leader who has more than a decade of experience working with the Sporting Group," said Mark DeYoung, ATK President and CEO. "He was a key member of the leadership team that integrated Blount International into ATK following the 2001 acquisition. His knowledge and familiarity with the Sporting Group's strategic direction, customers, products, and marketing initiatives gives me great confidence in his capabilities to ensure a successful transition."
Mr. Tibbets holds a bachelor's degree in operations management science from the University of Minnesota and is a graduate of the Defense Systems Acquisition Management Course.
The ATK Sporting Group is headquartered in Anoka, Minn. and offers a portfolio of market-leading brands and innovative products and equipment for sporting, military, and law enforcement applications.
ATK is an aerospace, defense, and commercial products company with operations in 21 states, Puerto Rico, and internationally. News and information can be found on the Internet at www.atk.com.