Meeting the demand for smaller concealed carry handguns.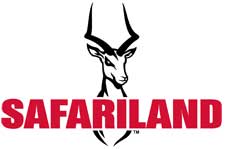 ONTARIO, California – -(Ammoland.com)- Bianchi announced today that it has released several new gun fits for its Model 100 Professional and Model 100T Professional Tuckable holsters.
With the increased popularity of smaller concealed carry handguns, these holsters are now being offered for the Ruger LC9 and LC9 with Crimson Trace Laserguard, the Smith & Wesson M&P SHIELD and the Springfield XD-S in both 9mm and .45 caliber.
"With CCWs gaining additional popularity throughout the nation, we have put more focus on fits for handguns specifically built for concealability," stated James Dawson, Category Director, for the Bianchi Brand.
Both models are constructed of premium, full-grain, vegetable-tanned cowhide with a suede-lined exterior that provides a non-slip material next to the body. The back of these holsters are cut high to ride comfortably against the torso and shield the body from any sharp edges the gun might have. The Professional Model 100 features a heavy-duty spring-steel clip which secures the holster to the waistband and has an MSRP of $57.00.
The patent-pending Professional Tuckable Model 100T features a unique C-clip design that wraps around the belt for minimal visibility and enables it to be worn with a tucked-in shirt. MSRP for the 100T is $64.00. Both models are offered for a wide array of popular handguns.
The new fits available now are listed below.
| | | |
| --- | --- | --- |
| 100 | Plain Tan | Ruger LC9 |
| 100 | Plain Tan | Ruger LC9 w/Crimson Trace Laserguard |
| 100T | Plain Tan | Ruger LC9 |
| 100T | Plain Tan | Ruger LC9 w/Crimson Trace Laserguard |
| 100 | Plain Tan | S&W M&P SHIELD |
| 100T | Plain Tan | S&W M&P SHIELD |
| 100 | Plain Tan | Springfield XD-S |
| 100T | Plain Tan | Springfield XD-S |
About Bianchi
Bianchi has been a leading producer of holsters and accessories for the concealment, sporting, law enforcement and military markets worldwide for more than 50 years. From premier leather products including Bianchi Cowboy, to the ruggedly durable AccuMold and PatrolTek lines, Bianchi products are known for their time-proven designs, quality and longevity. Bianchi is a part of The Safariland Group family of brands. For more information, visit www.bianchi-intl.com.
About The Safariland Group
The Safariland Group is a premier global provider of trusted, innovative, high-quality law enforcement and security products for the public safety, military and outdoor/personal protection markets. Offering many of the world's most recognizable names in these markets, principal brands include ABA, Second Chance, Safariland, Bianchi and Break Free. Forensics brands include Identicator and NIK. The Safariland Group's mission, Together, We Save Lives, is inherent in the life-saving products it delivers. The Safariland Group is a privately held company with headquarters in Jacksonville, FL. For more information about The Safariland Group and its brands, please visit www.safariland.com.