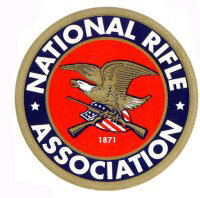 FAIRFAX, Va. –-(Ammoland.com)- The National Rifle Association is pleased to announce its partnership with Boyt Harness Company who will serve as the exclusive clothing sponsor for Friends of NRA's third season on Outdoor Channel.
"Friends of NRA fundraising programs are a vital part of the efforts needed to protect our rights to hunt, shoot and own firearms," said Tony Caligiuri, president of Boyt Harness Company. "We are proud to be a part of these efforts by providing gun cases, personal security vaults and other firearm accessories for banquets and related events."
Friends of NRA follows retired Major League Baseball player Matt Duff and professional shooter Jessie Duff as they explore the history and impact of Friends of NRA, the multi-million dollar grassroots fund-raising program. The Outdoor Channel show airs on Sundays at 10:00 p.m. Eastern Standard Time.
"We are grateful for Boyt's support of both the shooting sports and Friends of NRA," said National Manager of Events & Marketing John da Silva. "Their contribution will help safeguard the programs that prepare today's generations to be tomorrow's guardians of the Second Amendment."
Boyt is a premier manufacturer of high quality gun cases, hunting accessories, and specialty hunting clothing.
The construction methods and high quality materials used in their products have remained virtually unchanged since their founding in 1901. Visit their website at http://www.boytharness.com/.
Learn more about Friends of NRA by visiting their website at http://www.friendsofnra.tv. For sponsorship inquires, contact National Manager of Events & Marketing John da Silva at (703) 267-1356 or [email protected].