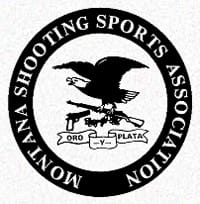 Missoula, MT –-(Ammoland.com)- I've heard a lot of people talking about threats to the Right to Keep and Bear Arms lately, many asking what they can do to defend their rights.
In Montana, we don't "defend" the RKBA, we "assert" the RKBA. In the State of Washington, the legislature's House Judiciary Committee is having a "gun bills" day on Wednesday, at which the Committee will consider several ANTI-GUN bills.
This coming week in Montana, we will have THREE "gun bills" days, Tuesday, Wednesday and Thursday! in which two committees will consider about 12 PRO-GUN bills.
This coming week is your chance as an involved citizen to actually assert the RKBA in Montana – to make a difference. I sure hope you will pitch in.
I have updated the list of introduced bills at: http://progunleaders.org/Bills2013/
In addition, I hope that four of the bill drafts listed under "Coming soon" will get introduced and have public hearings this week also – stay tuned.
If you haven't figured out the Legislative Process yet, how to get involved, and how to get messages to legislators, please review the information I've assembled for you at: http://progunleaders.org/Legislative%20Process/
I sure hope a bunch of you have already made plans to be in Helena and at the committee hearings to speak in favor of these bills. I hope that ALL of the rest of you plan to send messages requesting support to committee members for EVERY ONE of our bills.
Its GAME TIME folks.
Thanks loads for your help.
Gary Marbut, president
Montana Shooting Sports Association
www.mtssa.org
author, Gun Laws of Montana
www.mtpublish.com
About Montana Shooting Sports Association:
MSSA is the primary political advocate for Montana gun owners. Visit: www.mtssa.org