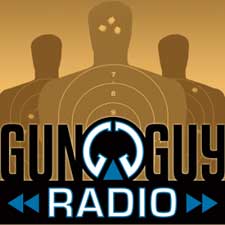 DeKalb, IL –-(Ammoland.com)- On this week's Gun Guy Radio Reed, Mike, Zeke and Jake speculate on some good hiding places for guns and ammo.  
They discuss all sorts of possible hiding places such as; in air vents, behind the drywall, underground containers and lots more.  
They talk about how realistic some of these options are and have some fun along the way.  They share a great pinterest page that is loaded to the brim with photos of hiding places from shoes to cars.
They also cover the topic of unusual storage places like inside a guitar or a converted pop machine. 
In addition to talking secretive storage, the Gun Guys review happenings over the week and address listener feedback. Continuing with the weekly Gun Guy Radio giveaway, they announce the winner of the Brownells BVL-280 Lumens Flashlight.  Listen to the entire episode at http://www.gunguyradio.com/048/ or subscribe to the show on iTunes.
About Gun Guy Radio
Gun Guy Radio is an on demand talk show that stays positive and leaves out the politics. The podcast features a variety of popular guests that cover a wide range of topics that firearms enthusiasts crave. Each episode delivers entertainment, education and encouragement that expands firearm ownership and knowledge to the current and next generations. Gun Guy Radio releases every Sunday at 12:00 pm central time. Subscribe to the email list and listen via apple iTunes, Stitcher Radio or gunguyradio.com.
Contact:
Jake Challand, Producer/Host
email: [email protected]
Thank You,
Jake Challand
Producer/HostW: Gun Guy Radio
E: [email protected]
On Demand Talk Radio