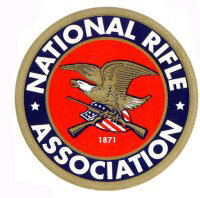 FAIRFAX, Va. –-(Ammoland.com)- The National Rifle Association is proud to announce that Hunter's Specialties will serve as a Sharpshooter sponsor for Friends of NRA's third season on Outdoor Channel. Hunter's Specialties is the show's exclusive sponsor in hunting accessories.
"The NRA has stood firm in the defense of our second amendment, which is vital to all sportsmen and we are proud to help support their efforts," said Vice-Chairmen Carman and David Forbes.
Friends of NRA follows retired Major League Baseball player Matt Duff and professional shooter Jessie Duff as they explore the history and impact of Friends of NRA, the multi-million dollar grassroots fund-raising program. The Outdoor Channel show airs on Sundays at 10:00 p.m. Eastern Standard Time.
"The support we've received from Hunter's Specialties over the years has made them a welcomed member of the Friends of NRA family," said National Manager of Events & Marketing John da Silva. "Our hosts will be using their products throughout the show to demonstrate just how valuable they are."
Hunter's Specialties is the world's largest manufacturer of hunting accessories with over 900 products. Founded in 1977, they operate under the motto "For Sportsmen, By Sportsmen." Visit their website at www.hunterspec.com for more information.
Learn more about Friends of NRA by visiting their website at www.friendsofnra.tv. For sponsorship inquires, contact National Manager of Events & Marketing John da Silva at (703) 267-1356 or [email protected]