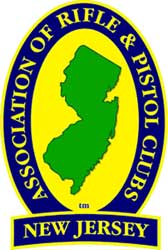 Trenton, NJ –-(Ammoland.com)- As reported the New Jersey Assembly Law & Public Safety Committee is scheduled to hold hearings on a package of 24 gun bills on Wednesday, February 13 2013 beginning at 10 a.m. in the State House Annex, Committee Room 11, 4th Floor, Trenton, NJ.
The worst of these bills have the effect of banning all rifle-barreled shotguns.
Numerous rifles and handguns, most rifle ammunition, and magazines that hold over 10 rounds.
Ammunition sales would be severely restricted, logged and reported to the State Police, and internet and catalog sales would be banned…
Legislative Analysis of 24 Pending NJ Gun Control Bills for 02-13-13 Hearing by
About Association of New Jersey Rifle & Pistol Clubs:The Association of New Jersey Rifle and Pistol Clubs, Inc. is the official NRA State Association in New Jersey. Our mission is to implement all of the programs and activities at the state level that the NRA does at the national level. This mission includes the following: To support and defend the constitutional rights of the people to keep and bear arms. To take immediate action against any legislation at the local, state and federal level that would infringe upon these rights. Visit: www.anjrpc.org