Worse Than An Assault Weapon Ban: Gun Registration Bill On Thursday Feb 21 2013.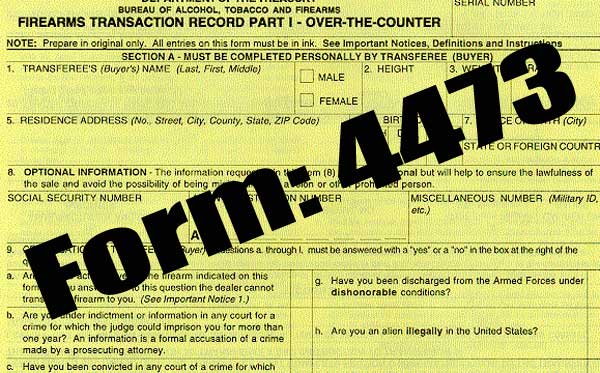 Minnesota –-(Ammoland.com)- The most dangerous bill this session is not a magazine ban, or an "assault weapon" ban.
It's universal registration, masquerading as "universal background checks."
It's called SF 458, and it will be heard on THURSDAY at the state capitol. GOCRA will be there to fight it. Will you?
SF 458, among other faults, would make you a criminal, punishable with up to a year in jail, if you buy or sell a pistol or cosmetically frightening rifle without doing the transfer through a licensed dealer (who will charge you $25 to make a permanent record for the federal government) or without the buyer getting a purchase permit (for which the police chief or sheriff will charge another $25).
Of course, these costly "background checks" won't stop criminals from stealing guns, buying them on the street, or from sending their girlfriends and sisters (who have clean criminal records) into gun stores to buy the guns for them.
That's because, of course, criminals don't obey laws.
The gun banners know this, any step to make guns harder to own and easier to take away is a win for them.
Whether you can come to the hearings or not, email and call your Minnesota senator and representative and tell them you won't stand for it.
Don't know who represents you? Use the NRA-ILA Contact form: http://www.nraila.org/get-involved-locally/grassroots/write-your-reps.aspx
Here's the updated Senate hearing schedule:
All hearings are in room 15 of the State Capitol. You will need to arrive at least two hours early to get a seat in the hearing room, but there will be overflow seating with a closed-circuit feed of the hearings.
Please let us know if you're attending (and which session) by sending an email to [email protected]
THE WORST OF THE WORST of the bills, SF 458 – Universal Registration – has been moved from Friday to Thursday.
Thursday, February 21
Noon
SF 235, 458, 69
Thursday, February 21
6 p.m.
Public testimony on SF 235, 503, 69, 458, 557, 520, 400, 413 and 568
Friday, February 22
Noon
SF 503, 557, 520, 400, 413, 568
You can read complete bill summaries at the GOCRA web site: http://www.gocra.org/news/reference/2013-firearms-bills/
Don't commit a felony! Please remember to notify the DPS as required if you intend to carry at the Capitol. Our simple instructions are here: http://www.gocra.org/news/reference/carry-at-the-capitol/
About:
We are the Minnesota Gun Owners Civil Rights Alliance, the organization behind CCRN (Concealed Carry Reform Now!). We are people from all walks of life who have banded together to preserve and protect all of our civil rights as gun owners. Visit: www.gocra-mn.org