Defeats Reigning Champion Kay Miculek in the Finals.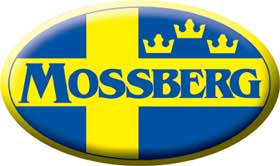 North Haven, CT –-(Ammoland.com)- In only her first year of 3-Gun competitive shooting, 17-year old Lena Miculek won the second annual 3GN Lady Championship recently held during the 2013 NRA Sports Rumble on the Range in Las Vegas, Nevada.
Miculek defeated last year's inaugural Lady Champion, world-renowned competitive shooter, and affectionately-known at home as "Mom," Kay Miculek. Mossberg congratulates both Miculeks on their impressive journeys to the Shoot-Off and for providing an exciting all-Miculek final!
With the Shoot-Off set, both Lena and Kay began the final match shooting their own personalized versions of another famous Miculek's shotgun, the Mossberg 930™ JM (Jerry Miculek) Pro Series™. In 2010, Jerry Miculek joined the Mossberg team and began collecting championships with the Mossberg 930 autoloading shotgun. After working closely with Jerry on the features required for the demands of a competitive shooter, Mossberg introduced the 930 JM Pro Signature Series in 2012 and now this famous shooting dynasty all shoot Jerry's namesake shotgun.
"As in the Super Bowl battle between the Harbaugh brothers, it is a rare opportunity when family members challenge each other for the championship title," said Tom Taylor, Vice President of Sales and Marketing for O.F. Mossberg & Sons, Inc. "Congratulations to Lena and Kay on their amazing performances during the 3GN Lady Championship! And I only have one question for Jerry. Who was he pulling for in this final?"
Lena won her first major championship in September during the 2012 IPSC Shotgun World Championship in Debrecen, Hungary, where she was coached by her mother throughout the match. She continues to add to the family's collection of trophies with her win at the 3GN Lady Championship.
Follow the Miculeks on Mossberg's Official Facebook page at www.facebook.com/MossbergOfficial and for more information on the complete line of high-performance 930 shotguns, visit our web site at www.mossberg.com.
About O.F. Mossberg & Sons, Inc.
Founded in 1919, O.F. Mossberg & Sons, Inc. is the oldest family-owned firearms manufacturer in America, and is the largest pump-action shotgun manufacturer in the world. Leading the way with over 100 design and utility patents to its credit, and standing as the first ISO 9001 Certified long-gun manufacturer, Mossberg is considered to be one of the most innovative firearms manufacturers in U.S. History. For more information on commercial, special purpose, law enforcement and military shotguns, rifles and accessories, please visit their website at www.mossberg.com.