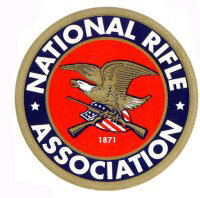 FAIRFAX, Va. –-(Ammoland.com)- Wayne LaPierre will be speaking from the NWTF (National Wild Turkey Federation) Convention and his speech will be the NRA's first reaction to the State of the Union Address from Tuesday 2013.
AmmoLand Shooting Sports News will air the speech live in its entirety, uninterrupted, beginning at 5:10pm – 6pm ET February 14th 2013.
In the presidents address on Tuesday night, he told Congress that victims of gun violence "deserve a vote" on a series of laws to control guns.
This is just another in a series of public appearances, showing the NRA is going to stand and fight across America to protect gun owners from the rising siege on their 2nd Amendment rights.
You can also watch a live stream of the speech tonight night on www.nra.org and follow @nranews for a live Twitter feed.
Don't forget to visit www.nrastandandfight.com and sign up to receive news about the Stand and Fight initiative.
About:
Established in 1871, the National Rifle Association is America's oldest civil rights and sportsmen's group. Four million members strong, NRA continues its mission to uphold Second Amendment rights and to advocate enforcement of existing laws against violent offenders to reduce crime. The Association remains the nation's leader in firearm education and training for law-abiding gun owners, law enforcement and the military. Visit: www.nra.org