Contact your elected officials now!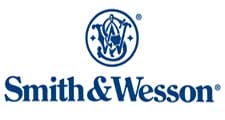 SPRINGFIELD, Mass.--(Ammoland.com)- Smith & Wesson is an American company with a 160-year history that is woven into the fabric of this great nation.
We are proud to employ more than 1,600 people who manufacture our products right here in America. We are a strong and proud supporter of the U.S. Constitution and its amendments, particularly the Second Amendment and the rights that it affords U.S. citizens.
We support a comprehensive approach to preventing violence in our communities and a thorough evaluation of the challenges we face. However, like you, we do not support an erosion of fundamental rights in the process.
If you share this view, join with us and our law-abiding customers as we stand up and make our voices heard. This issue affects each of us, so please do not delay in letting your elected officials know that you value your rights, and they should as well.
Let Your Voice Be Heard: Please click on one of this links for an easy way to tell your elected officials that you care about the right to keep and bear arms. The Take Action Now! button allows you to send a prepared email letter quickly and easily. The Find Your Representatives button has detailed contact information for each of your legislators so, if you prefer, you can call them or write a personal letter.
Help Others Generate Support: Forward the link to your friends and ask them to register their support and send letters as well.
Please take action now.
About Smith & Wesson
Smith & Wesson Holding Corporation (NASDAQ Global Select: SWHC) is a U.S.-based leader in firearm manufacturing and design, delivering a broad portfolio of quality firearms, related products and training to the consumer, law enforcement, and military markets. The company's brands include Smith & Wesson, M&P and Thompson/Center Arms. Smith & Wesson facilities are located in Massachusetts and Maine. For more information on Smith & Wesson, call (800) 331-0852 or log on to www.smith-wesson.com.