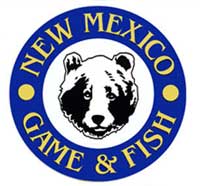 LAS CRUCES, NM –-(Ammoland.com)-  A total of 76 young shotgun shooters have registered for Saturday, Feb 23rd 2013, Southern New Mexico Clay Target Challenge at the Butterfield Shooting Range.
The event is co-sponsored by Mesilla Valley Shotgun Sports and the New Mexico Department of Game and Fish.
"All the morning competition times are now filled," said the Department's Captain Ray Aaltonen. "Any shooters who have not pre-registered will now have to compete in the afternoon."
Game and Fish has been supporting youth shooting sports for several years by training shotgun coaches in NRA and Amateur Trapshooting Association coaching techniques. Shooters who are pre-registered are coming to Las Cruces from as far away as Los Alamos. Many young shooters also participate in 4H shooting programs, including the Youth Hunter Education Challenge.
Mesilla Valley Shotgun Sports is a group with 135 paid members, "and we are adding a person a week," said John Moen, MVSS president. "There is a lot of interest in shotgun shooting in New Mexico."
Moen said his volunteers are ready for the kids who are coming to compete in Trap, Skeet and Five Stand events. The age groups for competition are 12-and-younger, 15-and-younger, and 18-and-younger. Awards will be presented to the top individuals and teams. Lunch will be provided by MVSS.
"We are really happy to have an event like this in Las Cruces," Moen said. "We'd like to come back next year and do it again, but maybe during June or October. Right now everything is going really well, and we are praying for good weather."
Mesilla Valley Shotgun Sports can be reached at (575) 644-3936, or (575) 642-2072.
Flyer: http://www.mesillavalleyshotgunsports.com/Southern%20NM%20Youth%20Clays%20Challenge.pdf
The public is welcome to view the competition. The range is west of Las Cruces off I-10. Take the Corralitos exit.