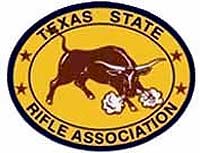 Houston, Tx –-(Ammoland.com)- U.S. Senate Judiciary Committee, Subcommittee on the Constitution, Civil Rights, & Human Rights :
The Senate committee listed above will take up the subject of "Proposals to Reduce Gun Violence: Protecting Our Communities While Respecting the Second Amendment" next Tuesday, February 12, 2013 at 10:00 a.m. Senator Cruz is the Ranking Member of this subcommittee.
Senator Cruz is asking for your help.
Please be willing to submit your thoughts on a relevant topic for Sen.Cruz and the committee to consider in the form of a formal letter to the committee which makes either a pro 2nd Amendment argument or a tells a short, compelling, personal story about how you exercised your 2nd Amendment rights in a positive way, such as in defense of yourself, your family, your business, or how you scared off a robber.
Please submit your stories and statements in MS Word, well-written and clear. Then send as an attachment to the email address of Senator Cruz's staff below.
Statements must be received by Monday, 02/11/2013 in order to be helpful. Your statement could be submitted into the Congressional Record.
Senator Dick Durbin is the Chairman of the subcommittee and prides himself on carrying in a large stack of statements from the other side to showcase and submit into the record.
Texas Senator Cruz would like to be ready to respond in kind.
Please share this annoucment with any and all Texans who have a story to tell.
TSRA-backed legislation is listed and update at TSRA.com. Check often for Updates and Explanations for what's going on in the Texas Legislature. More information can be found at http://www.legis.state.tx.us
Thank you and welcome to new TSRA members. Thank you for keeping Texas strong. Now get to writing and make it good.
Also, keep in mind that political action committee funds (PAC) need to be replenished before the next election cycle so we can help re-elect those who help us in the Texas Legislature. Go to www.tsra.com
Keep the faith,
Legislative Director
Sincerely, Alice Tripp Legislative DirectorTexas State Rifle Association
About:The Mission of the Texas State Rifle Association is to protect and defend the inalienable rights of the individual Texan to acquire, possess, transport, carry, transfer ownership and enjoy the right to lawful use of firearms for self preservation, for the defense of family and property and the common defense of the Republic and the individual liberties of the people. Visit: www.TSRA.com