Privacy for Concealed Handgun Permit Holders Advances to Final Vote, Continue to Contact Your Delegates to Support SB1335.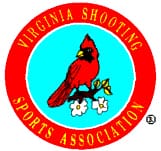 Virginia – -(Ammoland.com)- The House of Delegates advanced Senate Bill 1335 today and the bill will be on the calendar for a final vote tomorrow, Tuesday, February 12 2013.
NRA sent a legislative alert last Friday asking members to contact their Delegates and ask them to support this important legislation.
Please continue to contact your legislator as the opposition is pulling out all the stops to continue making the personal information of concealed handgun permit holders (CHPs) public information.
As originally introduced, SB1335 would have only protected the privacy of CHP holders who had a protective order that is in full force and effect and who has submitted a written request for the confidentiality of such information and a certified copy of the protective order to such clerk of court until the expiration date indicated on the protective order. The bill passed the Senate in that form. But the House Militia, Police and Public Safety Committee amended the bill so that it will protect the privacy of all CHP holders, making your personal information only available to law enforcement.
Not long after the committee acted, the Virginia Coalition for Open Government sent this email urging the public to contact their legislator and urge them to oppose the substitute to SB1335.
In their email, the Coalition stated these reasons for opposing the bill:
When the government gets to say yes or no to someone having a concealed handgun,

When the government heavily regulates the standards by which concealed gun ownership is permitted,

When the government allows permits to be used as a form of identification to vote,

THEN THE PUBLIC MUST BE ABLE TO SEE FOR ITSELF WHETHER THE GOVERNMENT REGULATION IS CONDUCTED CORRECTLY.
Your right to privacy is no less important that anyone else's right to privacy. Please contact your legislator today and urge them to support SB1335 as reported by the House Militia Police and Public Safety Committee.
If the bill passes, it will then go back to the Senate for them to accept or reject the substitute. At that time VSSA will alert you on our web site, blog, Facebook and Twitter feeds to contact your Senator. Be sure to check one of those resources tomorrow evening to find out the result of the House vote.
You can find the contact information for your delegate at http://conview.state.va.us/whosmy.nsf/VGAMain?openform
About:
The Virginia Shooting Sports Association (VSSA) was originally founded as the Virginia State Rifle and Revolver Association in 1938. VSSA is the official state association of the National Rifle Association. VSSA is also closely affiliated with the Civilian Marksmanship Program (CMP), Virginia Outdoor Sports Information Network (VOSIN), National Shooting Sports Foundation (NSSF), Virginia Gun Collectors Association, and the Virginia Wildlife Federation (VWF). Visit: www.myvssa.org