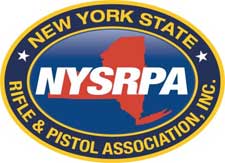 New York –-(Ammoland.com)- This is a call to action for every man to BRING A WOMAN TO THE RALLY!! Why a woman? Here's why…
First, this will BREAK THE STEREOTYPE that only old men from the back woods care about having guns. No offense intended here, but you can bet Cuomo's crowd loves that image!
That is the perception the liberals want to paint, and when a crowd is mostly retired men in camo and blue jeans it is easy for them to think they are right! But we are not an out of touch minority, and it is critical for us to change this impression and show that we are the mainstream majority rising up to be heard! We all care deeply about the next generation, and it is up to us to save them. So bring your ladies to the rally. It's that simple.
Second, men and women will DOUBLE THE GROUP SIZE! The goal is to pack the hallways in the Well of the NYS legislature so the bottleneck brings passage in the hallways to a standstill! Make the legislators take notice that we care enough to be there, and that we will not continue to be ignored by them.
So, you know you are coming, and you surely know a couple of girls, right? Bring one! If she says she can't or she's busy that day, that never stopped you before! Ask another until you get a "Yes!" Your wife, your daughter, your mother, your girlfriend, your neighbor or coworker… Heck, bring them all!
The moment is now. We have been pushed up against the wall. This is the call to action. We need more people at this rally…MEN AND WOMEN… than they have ever seen before!
About:
The New York State Rifle & Pistol Association is the state's largest and oldest firearms advocacy organization. Since 1871, our organization has been dedicated to the preservation of Second Amendment rights, firearm safety, education and training, and the shooting sports. Our membership consists of individuals and clubs throughout the state. We are a not-for-profit 501(c)4 organization and the official NRA-affiliated State Association in New York. Visit: www.nysrpa.org