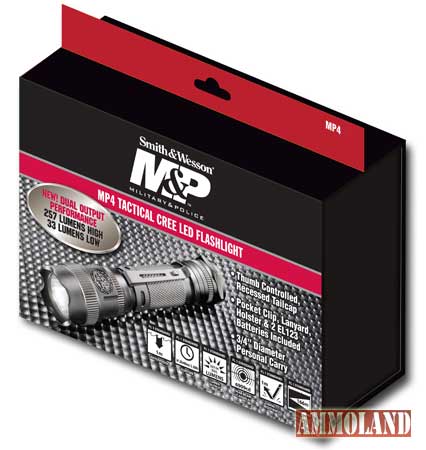 Collierville, TN –-(Ammoland.com)- Blue August LLC is proud announce its new relationship with TN based manufacturer PowerTech, Inc., worldwide licensee and manufactuer of the Smith & Wesson Flashlight line.
Blue August, a marketing and public relations firm based out of Jackson, TN will be assisting PowerTech with the Smith & Wesson Flashlight line's marketing direction, public relations and social media applications to further spotlight brand-awareness in the flashlight industry.
"We are proud to be associated with a company like Smith & Wesson," says Barbara Gross, President of PowerTech, Inc.

"The combination of quality and premier name recognition has continued to make our product line stand out and perform well in the industry. By partnering with Blue August and utlilizing social media and public relations, we can reach customers who are familiar with the legendary Smith & Wesson name; thus, targeting products to their specific needs."
PowerTech offers a full-line of Smith & Wesson high-powered LED tactical flashlights for all markets including law enforcement, military and sporting goods/everyday use. To see the full product line and to learn more about Smith & Wesson flashlights visit www.swlights.com.
Blue August continues to serve several firearm and firearm related clients. For any questions or requests, please contact Joshua Sykes at [email protected]