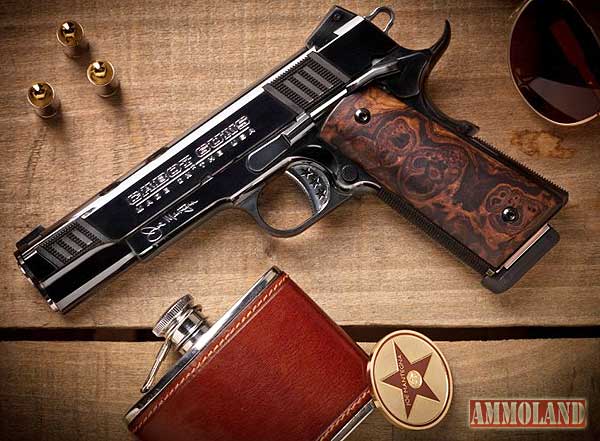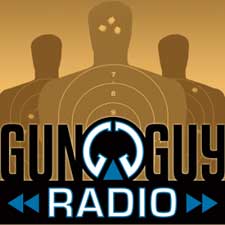 DeKalb, IL –-(Ammoland.com)- In this bonus installment of Gun Guy Radio, Steve joins Jake and informs us about his newest purchase, a Smith and Wesson M&P 9mm from Quantico Tactical.
He also shares a story highlighting the excellent customer service of Wilson Combat. Jake gives an update on how things a progressing at the Firearms Radio Network's studio.
For the Main topic Jake interviews Brian "Gunny" Zins of Cabot Guns. Brian is an 11 time NRA pistol champion, a retired US Marine, as well as runner-up in Top Shot season 2 and now works for Cabot Guns.
Brian started competition as a Marine, and tells the story of how he went from shooting division matches to becoming an instructor and winning national championships. Brian talks about his journey getting on Top Shot and how it was being together as a group for the 6 weeks while filming.
Then he explains how he became involved with Cabot Guns. He was very impressed with quality of the product, and the advanced technology that goes into making Cabot's very high tolerance 1911 pistols. Among the many innovations at Cabot Guns they also offer a fully left-handed 1911. Every part has been made mirror image for the left-handed shooter.
For the complete story on Cabot Guns listen to the entire episode at www.gunguyradio.com/054/ or subscribe to the show on iTunes. Make sure you enter the weekly giveaway by subscribing to the GGR email list.
About Gun Guy Radio:
Gun Guy Radio is an on demand talk show that stays positive and leaves out the politics. The podcast features a variety of popular guests that cover a wide range of topics that firearms enthusiasts crave. Each episode delivers entertainment, education and encouragement that expands firearm ownership and knowledge to the current and next generations. Gun Guy Radio is the #1 show on the Firearms Radio Network and releases every Sunday at 12:00 pm central time. Subscribe to the email list and listen via apple iTunes, Stitcher Radio or gunguyradio.com.
Contact:
Jake Challand Producer/Host Email:
[email protected]
Web: firearmsradio.tv