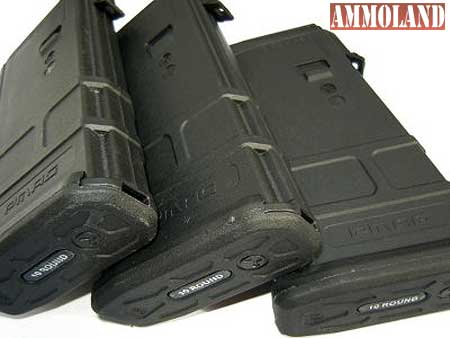 Washington DC – -(Ammoland.com)- Numerous anti-gun bills which have already passed the Colorado house will be considered by committees within the state senate on March 4 2013 at 10:30 a.m.
Among these are a ban on "high capacity" magazines, a requirement for background checks on all firearms sales, the imposition of a tax on every firearm sale to cover the cost of background checks, and a repeal of the law allowing concealed carry permit holders to carry a weapon on a university campus for self-defense
The ban on "high capacity" magazines limits magazine capacity to 15 rounds for rifles and 8 rounds for shotguns. As Breitbart News reported earlier, this will ban some of the most popular hunting shotguns in Colorado.
House Bill 13-1229, which requires background checks for every gun purchase, sale, and transfer, is essentially a ban on private gun sales. And it sets the Dems up to make firearm purchases even more onerous by allowing them to add a background check tax to every gun sale, via House Bill 13-1228.
House Bill 13-1226 is the repeal of the law allowing concealed carry permit holders to carry weapons on campus for self-defense. Although this passed the house, and may pass the senate, it faces an uphill battle because in March 2012 the Colorado Supreme Court ruled that concealed carry has "a statewide purpose" that university campuses cannot violate.
Colorado Democrats will also be pushing Senate Bill 13-196 on March 4. This bill would hold gun manufacturers liable for damages caused the discharge of an assault weapon.  As with the attempt to repeal concealed carry on campus, this bill faces an uphill battle because federal law prevents holding gun manufacturers liable for the misuse of their products.
About:
AWR Hawkins writes for all the BIG sites, for Pajamas Media, for RedCounty.com, for Townhall.com and now AmmoLand Shooting Sports News.
His southern drawl is frequently heard discussing his take on current events on radio shows like America's Morning News, the G. Gordon Liddy Show, the Ken Pittman Show, and the NRA's Cam & Company, among others. He was a Visiting Fellow at the Russell Kirk Center for Cultural Renewal (summer 2010), and he holds a PhD in military history from Texas Tech University.
If you have questions or comments, email him at [email protected] You can find him on facebook at www.facebook.com/awr.hawkins.