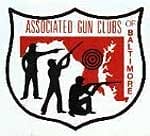 Maryland –-(Ammoland.com)- We apologize for the short notice on this alert, but this is the nature of politics in Annapolis MD.
We have hard information that the House Judiciary (JUD) and House Health & Government Operations Committees (HGO) will consider SB 281 in a joint voting session tomorrow, Friday, March 29th 213.
If at all possible, please come to Annapolis tomorrow and join us outside the House Judiciary Committee Room 100 at 11:00 AM. We need to demonstrate our resolve with a strong showing before and during the committee voting session.
Your support is urgently needed. Please call and fax your Senator and Delegate(s) and tell them you oppose the Governor's gun ban (SB 281) in any form. Make it clear that you will not compromise your rights. No exceptions and no amendments, politely inform them that you want an unfavorable report SB 281. Urge them to support your rights by opposing SB 281.
In addition to calls to the Committee members, please make a point of calling the House Speaker and the Vice Chair of the House Judiciary Committee:
House Speaker Michael Busch: 301-858-3800 or 410-841-3800
House Judiciary Vice Chair Kathleen Dumais: 301-858-3052 or 410-841-3052
If you cannot join us tomorrow for the joint committee hearings, you can still participate in the campaign to defend our freedom by calling the Committee members (click here), and by sending emails and faxes.
You can also send faxes using "hellofax" www.hellofax.com
NOTE: New list members can view previous emails in our email Archive. Click here.
If you can join us, please send a simple reply the this email.
Thank you all for your continuing outstanding support!
John H. Josselyn Legislative Vice President
About:
Associated Gun Clubs of Baltimore, Inc. (AGC), located in Marriottsville, Maryland. The Associated Gun Clubs of Baltimore, Inc. was formed on July 1, 1944 when a number of World War II veterans in the Baltimore, Maryland area began looking for a place for recreational and competitive shooting. They organized with several other Baltimore area shooting clubs to form the "AGC" Visit: www.associatedgunclubs.org