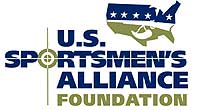 Columbus, OH –-(Ammoland.com)- Animal rights organizations are once again pushing federal legislation that would greatly expand the number of dog owners regulated under the federal Animal Welfare Act (AWA).
The bills H.R. 847, sponsored by Reps. James Gerlach (R-PA) and Lois Capps (D-CA), and S. 395, sponsored by Sens. Richard Durbin (D-IL) and David Vitter (R-LA), are more commonly known as PUPS – the Puppy Uniform Protection and Safety Act.
These bills would regulate dog owners who sell more than 50 dogs in a year.
As far as dog owners are concerned, the AWA is meant to regulate large-scale wholesale dog breeders and sellers.  Large wholesale breeders that fall under the AWA must comply with federal regulations, including licensing and inspections by the United States Department of Agriculture through their Animal and Plant Health Inspection Service (APHIS).
The AWA regulations were written with these large dog breeders in mind and were not designed or intended for sporting dog or hobby breeders.  That's why hunting dog owners and most other hobby breeders that sell dogs at retail (directly to the public) are currently exempt from the AWA's regulation.
"These bills would greatly expand the scope of the AWA and move it beyond regulating large wholesale dog breeders," said Evan Heusinkveld, U.S. Sportsmen's Alliance Director of Government Affairs.  "It would also set the stage for animal rights organizations to come back and lower the threshold until sporting dog owners who sell just one or two litters of dogs a year are regulated by the federal government.  They won't quit until it is almost impossible to breed or own sporting dogs."
The legislation is being pushed by the Humane Society of the United States and other animal rights organizations.  These groups are also advocating for similar legislation in every state.  If animal rights groups are successful law abiding sporting dog and hobby breeders would be subject to the costly rules and regulations from both the federal government and at the state level.
"This two track approach is intended to regulate sporting dog kennels and hobby breeders out of existence," explained Heusinkveld.   "Because these folks do not operate kennels exclusively for selling dogs, they do not have the revenue stream to keep up with restrictions meant for large scale operations."
Take Action!  Sportsmen should contact their U.S. Congressman and U.S. Senators and ask them to oppose H.R. 847 and S. 395.  Visit USSA's Legislative Action Center to find your representatives' contact information.
About:The U.S. Sportsmen's Alliance is a national association of sportsmen and sportsmen's organizations that protects the rights of hunters, anglers and trappers in the courts, legislatures, at the ballot, in Congress and through public education programs. Visit www.ussportsmen.org.