By Gregory Gwyn-Williams, Jr. March 6th 2013 Article Source
Author Quotes Then-Professor Obama Saying, 'I Don't Believe People Should Be Able To Own Guns'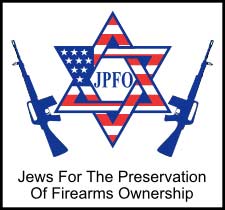 Washington, DC –-(Ammoland.com)- In his new book, "At the Brink", economist and author John R. Lott Jr., assesses the presidency of Barack Obama and recalls conversations regarding gun laws they had while working at the University of Chicago.
In Chapter Three, Mr. Lott discusses gun-control and takes the reader back to his time at the University of Chicago, where he and then-professor Barack Obama spoke on numerous occasions about guns in America.
"I don't believe people should be able to own guns," Obama told Lott one day at the University of Chicago Law School.
Lott explains that he first met Obama shortly after completing his research on concealed handgun laws and crime.
"He did not come across as a moderate who wanted to bring people together," Lott writes.
After he introduced himself to Obama, Lott suggested that they have lunch one day to discuss their views on guns. According to Lott, Obama "grimaced and turned away." That was the way many conversations with Obama ended, Lott says.
Although the Law School was famous for the openness of its faculty and friendly engagement, Lott says, "Obama … preferred silent, scowling disdain to collegiality."
President Barack Obama describes his views on guns much differently now that he is on the national stage, Lott believes, pointing to an interview on Fox News in which Obama states, "I have said consistently that I believe that the Second Amendment is an individual right."
But, Lott isn't convinced:
"Despite his assurance to Fox News that he understands the Second Amendment, it's a good bet that the positions Obama took on guns during his time at Chicago reveal his true convictions."
The chapter documents the actions that Obama has taken on guns, citing the following:
In 1996, Obama supported a ban on handguns
In 1998, he supported a ban on the sale of all semi-automatic guns
In 2004, he advocated banning gun sales within five miles of a school or park, which would have shut down nearly all gun stores
Mr. Lott concludes the chapter, titled, "Bewitched, Bothered, and Bewildered," writing, "Barack Obama is the most anti-gun president ever. That claim is based not on my own interactions with him back in the 1990's but on his own public record over many years."
He ends with a warning:
"The greatest threat is in his [Obama's] power to reshape the federal courts … Each appointment to the Supreme Court could determine whether the people are allowed to keep their guns."
Read: "At The Brink" by John Lott today.
Refer to the "Sandy Hook Index" for an archive collection of valuable material we have shown since the events at the Newtown Elementary School.
About:
Jews For The Preservation Of Firearms Ownership Mission is to destroy "gun control" and to encourage Americans to understand and defend all of the Bill of Rights for everyone. Those are the twin goals of Wisconsin-based Jews for the Preservation of Firearms Ownership (JPFO). Founded by Jews and initially aimed at educating the Jewish community about the historical evils that Jews have suffered when they have been disarmed, JPFO has always welcomed persons of all religious beliefs who share a common goal of opposing and reversing victim disarmament policies while advancing liberty for all.
JPFO is a non-profit tax-exempt educational civil rights organization, not a lobby. JPFO's products and programs reach out to as many segments of the American people as possible, using bold tactics without compromise on fundamental principles. Visit www.JPFO.org – Copyright JPFO 2011