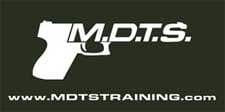 Utica, NY –-(Ammoland.com)- It's been a busy couple months so far in 2013. If you don't know about it or haven't heard there was a HUGE 2013 Lobby Day & Rally in Albany on Thursday Feb 28th 2013.
Thanks to all the folks that went to this event in an effort to show your legislators how serious you are about overturning the NY Safe Act. Several gun clubs and pro 2A groups organized bus trips.
If you leave this issue for other people to fight for your rights don't be mad when nothing gets done. This requires effort from all of us.
More and more county legislatures are opposing the NY Safe Act, please keep writing letters and making calls to your representatives.
Feb. Quote:
"Revel in the short-term pain of discipline, to avoid the long-term pain of regret." – CDR Mark Divine, SEALFIT
Feb. Updates:
-Since the first ammo crunch a few years back MDTS has allowed .22 cal rifle and pistol conversion kits and dedicated firearms into classes. Because of the latest supply crunch I have reduced required round counts to 300 rounds for most classes.
-A LOT of changes taking place this year. Note that class names have changed but if you read the descriptions, they are the same class. Please contact us if you have any questions.
– We have a NEW MDTS Facebook give away coming up shortly, this one is an Every Day Carry give away. The only way to win is to follow the MDTS facebook page.
– In 2013 we will be offering the Oneida, Madison, Herkimer County pre-licensing pistol permit course more frequently. If you have a group of people interested in this course please contact us.
MDTS TRAINING TIP
Every Day Carry Concepts & Considerations
These videos are intended as a review resource for those who have attended an MDTS class or for those who cannot make it to a class to have a quick and easy drill to work on. It is NOT intended to be an "instructional" video.
UPCOMING MDTS TRAINING COURSES
3/2+3/3 Immediate Action Pugilist & Immediate Action JiuJitsu Seminar
3/9 – Practical Knife Skills, Wende Correctional Facilty, Alden NY
3/10 – Practical Pistol Skills 1, North Tonawanda NY – SOLD OUT
3/16 – Practical Carbine Skills 1, Barnegat NJ
3/17 – Practical Pistol Skills 1, Barnegat NJ
3/30 – Practical Pistol Skills 1, Deerfield NY
4/6 – Practical Carbine Skills 1, Deerfield NY
4/19 – Practical Shotgun Skills 1, Calverton NY
4/20 – Practical Pistol Skills 1, Calverton NY
4/21 – Practical Pistol Skills 2, Calverton NY
4/26-4/28 – Practical Knife Skills, NE Shooters Conference, Pelham NH
If I don't run into you at a class, at the range or on the mats have a great month and as always, keep training.
Chris
About Chris:
Chris Fry is the owner and director of training and curriculum development for Modern Defensive Training Systems in Utica, N.Y. where he conducts courses in reality driven practical combatives skills, extreme close quarters physical defense, tactical folding knife and edged weapon combatives and combative pistol, carbine and shotgun skills. MDTS offers a variety of courses for responsible citizens, corporations, law enforcement and the U.S. Military with a singular goal of providing up to date, realistic and practical personal protection training. Visit: www.mdtstraining.com