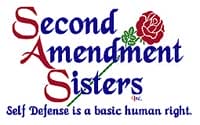 Concord, NH –-(Ammoland.com)- Rep. Gilman Shattuck from Hillsborough sent an e-mail message to the members of the Second Amendment Sisters regarding HB135, the bill that would repeal the Stand Your Ground law.
Rep. Shattuck incorrectly claims that the repeal still allows law-abiding citizens to protect themselves as needed without the duty to retreat.
The return to the old law, removing the Stand Your Ground provision, in fact requires a potential victim to retreat instead of defending him or herself. If the victim does attempt self-defense, the innocent person could face expensive prosecution trying to prove that escape was not a viable option.
The original law only allowed a law-abiding citizen to protect themselves on their own property; this is commonly known as the Castle Doctrine. While this is still in place, law-abiding citizens will not have the ability to defend themselves when they are away from their home, even when in a place where they are legally allowed to be present such as a store or park.
Rep. Shattuck also falsely claims that there is no need for the Stand Your Ground law. Just two weeks ago a Manchester teen was attacked on his way to school by a random and violent adult. A Good Samaritan intervened and verbally told the attacker to stop the beating and leave, only to have the attacker turn on him. Fortunately, the Good Samaritan was armed, and able to defend himself as well as the teen.
If not for the Stand Your Ground law, the Good Samaritan would have had no defense of himself or the original victim. Instead of a story of heroism, it could have been yet another tragic news headline.
Rep. Shattuck also erroneously claims that the Honorable Jenn Coffey is a paid lobbyist. This is entirely false. Former Rep. Coffey is a long-time volunteer for the Second Amendment Sisters, a national non-profit organization. She has generously given her time, expertise, and passion to protecting our second amendment rights, particularly women's right to self-defense.
Rep. Shattuck, get the facts right.
Contact:
Michelle Levell Second Amendment Sisters, Area Coordinator Via:
[email protected]