"As of March 11, a total of 52 out of New York State's 62 counties have introduced resolutions requesting the repeal of the NY SAFE Act. Of those 52 county resolutions, 40 of them have already passed — meaning that roughly two-thirds of the counties of New York State reject Governor Andrew Cuomo's "landmark" gun control legislation." https://tiny.cc/l8d9tw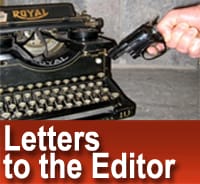 XXX, XX? –-(Ammoland.com)- Senator Fuschillo and Assemblyman Curran,
How does it feel to be part of the faction that has helped to polarize a whole state? The above counties comprise 50% of the state's population, while the remaining seven counties comprise the other 50%.
You should not be pleased! You should be ashamed!
You have probably criminalized roughly 20-30% of your population and they did absolutely nothing, except to wake-up on January 16th 2013. Again, you should be ashamed!
With the passage of the NY SAFE ACT, you have breached your fiduciary responsibility to your voters, as you did not consider anything other then Governor's personal agenda. You DID NOT debate the bill. You DID NOT request public input. You DID NOT read the bill. But YOU VOTED for the bill. Again, you should be ashamed.
And what of the brilliant fact that the NY SAFE ACT did not need an Economic Impact Report?
The word out of your party is that there "would be NO economic impact." This is just truly amazing, as common sense shows that there WILL be a loss of Sales Tax revenue, there WILL be a loss of Federal Conservation dollars (Read: PITTMAN-ROBERTSON ACT (1937)). some businesses WILL close down, and workers WILL be laid-off. Amazingly, Mr. Curran has signed onto a bill that states there is an Economic Impact (A bit late, isn't it!). Again, you should be ashamed.
You have misrepresented yourselves to your constituents, and you should have the good sense to resign from office. Again, you should be ashamed, as WE THE PEOPLE, your constituents, are ashamed of you, and your party.
Sarcastically, wishing you a delightful next election, I am
Sincerely, Alan Chwick, Editor
Nassau County News Flash