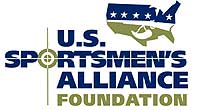 Columbus, OH –-(Ammoland.com)- Legislation in Pennsylvania to expand the state's wildly popular Mentored Youth Hunting program unanimously cleared a key Senate committee this week.
The bill, S.B. 623 was introduced by Senator's Jake Corman (R-Bellefonte) and Wayne Fontana (D-Pittsburgh).  It would expand the current Mentored Youth Hunting program to allow adult participation.  Under the current program, only those 11 and younger are able to participate.  Mentored hunting – also known as Apprentice hunting – allows a newcomer to experience hunting under the watchful eye of an experienced mentor prior to the completion of a hunter education course.
Pennsylvania was the first state to pass a Families Afield bill when it established the Mentored Youth Hunting program in 2006.  Since then, 33 other states have followed resulting in more than 800,000 apprentice or mentored hunters nationwide.
"When the Families Afield program was first started our initial target was getting youth involved," said Evan Heusinkveld, USSA's Director of Government Affairs. "We quickly realized that our efforts should be at getting new hunters regardless of their age.  Whether a new hunter is 8, 18 or 68 they are still a new hunter and our community should be doing everything in our power to welcome them to our ranks."
About Families Afield: Families Afield was established by the U.S. Sportsmen's Alliance, the National Shooting Sports Foundation, and the National Wild Turkey Federation to bring a new generation of sportsmen to the field. Along with the National Rifle Association and the Congressional Sportsmen's Foundation, the coalition has worked to pass measures in 34 states with more than 800,000 apprentice or mentored hunting licenses sold since the program's inception.