"PhD Gobblers" will be free on Amazon March 23-24 2013.
PhD Gobblers
Vestavia AL –-(Ammoland.com)- You'll never encounter a more-maddening situation than hunting a turkey you can't take.
Turkeys that have earned their PhDs in the turkey-hunting wars pose problems to hunters because these birds know more about hunter-dodging than most hunters know about turkey hunting.
These turkeys have built such a huge database on humans that they've earned their PhDs. These birds learn every day from each hunter they encounter how to survive until another season when they can breed another flock of hens. But the PhD turkeys' need for sex, the sizes of their egos and their tendency to live a routine usually are their Achilles heels.
You can learn how to take a tom like this by spending many days in the outdoors yourself–or, by learning from the experiences of turkey hunters who have been successful taking toms. Pro hunters are consummate students who never stop learning, aren't afraid to try new tactics and treat every PhD gobbler they meet as an individual. These pros are seasoned veterans with an unquenchable thirst for knowledge to understand how to hunt turkeys and how to call turkeys.
This FREE ebook will show you the pros' victories and defeats and explain the lessons they've learned from some of the PhD gobblers they've hunted, so you too can take these tough toms and qualify for your master's degree in turkey hunting.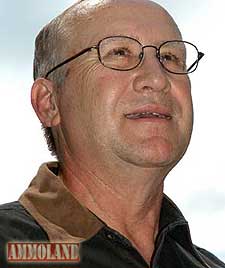 This turkey ebook PhD Gobblers, contains over 120 turkey-hunting pictures taken by the author and includes 6 BONUS VIDEOS with Eddie Salter.
Night Hawk Publications % John E. Phillips 4112 Camp Horner Road Vestavia AL. 35243 Phone: 205-967-3830 Fax: 205-967-0785
About John E Phillips:
The author of almost 30 books on the outdoors, many on Amazon, Phillips is a founding member of the Professional Outdoor Media Association (POMA) and an active member of the Southeastern Outdoors Press Association (SEOPA). Phillips also is the owner of Night Hawk Publications, a marketing and publishing firm, and president of Creative Concepts, an outdoor consulting group. Visit him Online at www.nighthawkpublications.com