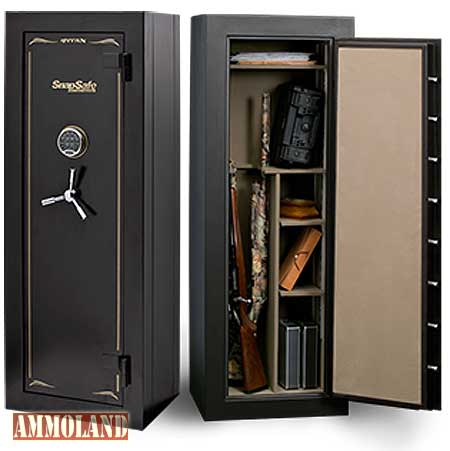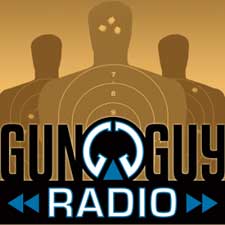 DeKalb, IL –-(Ammoland.com)-  This week on Gun Guy Radio Greg's shares how his church hosted a family friendly shooting event that included teaching kids how to safely handle firearms.
Greg also talks about how he's taking his California concealed carry class this week.
Jake found a lower parts kit on Brownells and will be finishing his AR15 lower when it comes in.  Action Targets will be joining the show as a sponsor and you'll be hearing more about them in the coming weeks.
This week for the main topic Jake interviews Thomas Delattre the founder of Snap Safes.  Tom has worked in the industry for many years, and has owned several businesses within the firearm industry.  Tom got the idea for Snap Safe when he moved between houses in the same neighborhood and was surprised at the large bill (over $2600) for moving his three firearms safes just around the corner.
Tom created this new safe design by taking the idea from old west bank safes which were shipped in pieces then assembled at the site and licensing a patent from Ed McGunn of Gun Guard.  Tom took these ideas and modified it to what the Snap Safe line-up is today.  The big advantage of the Snap Safe system is the ease of delivery, assembly, and ease movement, since the heaviest part is the 92 pound door.  One innovation of note is the fire protection, Snap Safe uses a ceramic fiber blanket that is rated to 2300 degrees for 60 minutes.
When you order a Snap Safe you might be surprised to find only a $99 shipping fee, which will get the safe either inside your front door or garage.
Continuing with the Brownells/Gun Guy Radio weekly giveaway, they announce the winner of the Brownells BVL-160 Flashlight.  Make sure you enter the weekly giveaway by subscribing to the GGR email list.   Listen to the entire episode at www.gunguyradio.com/055/ or subscribe to the show on iTunes.
About Gun Guy Radio
Gun Guy Radio is an on demand talk show that stays positive and leaves out the politics. The podcast features a variety of popular guests that cover a wide range of topics that firearms enthusiasts crave. Each episode delivers entertainment, education and encouragement that expands firearm ownership and knowledge to the current and next generations. Gun Guy Radio releases every Sunday at 12:00 pm central time. Subscribe to the email list and listen via apple iTunes, Stitcher Radio or gunguyradio.com.
Thank You,
Jake Challand
Producer/HostW: Gun Guy Radio
E: [email protected]
On Demand Talk Radio