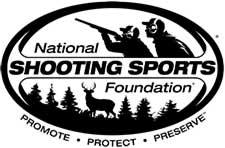 NEWTOWN, Conn –-(Ammoland.com)- Sports South, the Shreveport, La.-based distributor of firearms and ammunition, has stepped up to make a generous donation of $100,000 to the Families Afield program, which works with states to lower barriers and create opportunities for youth hunting.
Families Afield is a partnership program of the National Shooting Sports Foundation, National Wild Turkey Federation, U.S. Sportsmen's Alliance, Congressional Sportsmen's Foundation and National Rifle Association. Thanks to Families Afield efforts in 33 states, more than 800,000 apprentice hunting licenses have been purchased, allowing newcomers to have a supervised introduction to hunting with an adult licensed mentor.
Skipper Dickson, chairman and CEO, was delighted to make the announcement of Sports South's $100,000 donation.
"As our industry enjoys a period of growth, we at Sports South have taken a step back to recognize those who make it prosper. An industry friend and big help to us over the years, the National Shooting Sports Foundation represents those fundamental values of longevity. In particular, Sports South is proud to support the the Families Afield program, targeting youth development and fostering life-changing opportunities in the outdoors. From personal experience, I cherish the bond created by hunting with my children and now witness that influence in their strong character. We must always help protect and promote the fundamental building blocks of our industry, and the Families Afield initiative is a great way to do just that."

Said NSSF's Senior Vice President and Chief Marketing Officer Chris Dolnack, "Sports South's $100,000 donation is a tangible demonstration of its longstanding commitment to maintaining the heritage of hunting and shooting. Such generous support will help the Families Afield program continue to introduce more youth to hunting and soon break the one million mark for apprentice hunting license purchases."
Sports South, LLC, is the country's oldest and largest single-source distributor of firearms and ammunition. Since 1841, Sports South has committed to meeting the challenges set forth by its founding fathers of providing the right product at the right price and at the right time. Sports South offers a wide selection of superior products and reliable customer service. For more information about Sports South, LLC, visit www.internetguncatalog.com.
Learn more about Families Afield at www.FamiliesAfield.org.
About NSSF
The National Shooting Sports Foundation is the trade association for the firearms industry. Its mission is to promote, protect and preserve hunting and the shooting sports. Formed in 1961, NSSF has a membership of more than 8,000 manufacturers, distributors, firearms retailers, shooting ranges, sportsmen's organizations and publishers. For more information, log on to www.nssf.org.