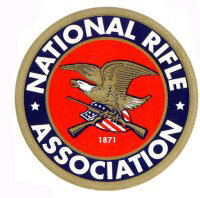 FAIRFAX, Va. –-(Ammoland.com)- There is no record of a member relationship between Newtown killer Adam Lanza, nor between Nancy Lanza, A. Lanza or N. Lanza with the National Rifle Association.
Reporting to the contrary is reckless, false and defamatory.
Established in 1871, the National Rifle Association is America's oldest civil rights and sportsmen's group. More than four million members strong, NRA continues to uphold the Second Amendment and advocates enforcement of existing laws against violent offenders to reduce crime. The Association remains the nation's leader in firearm education and training for law-abiding gun owners, law enforcement and the armed services. Be sure to follow the NRA on Facebook at www.facebook.com/NationalRifleAssociation and on Twitter @NRA.